Cincinnati Chamber and Duke Energy Announce Five Recipients of $5,000 Grants Through "Storefronts to the Forefront" Program
The partnership provides grants to five local businesses in different communities in Ohio and Kentucky seeking funding for growth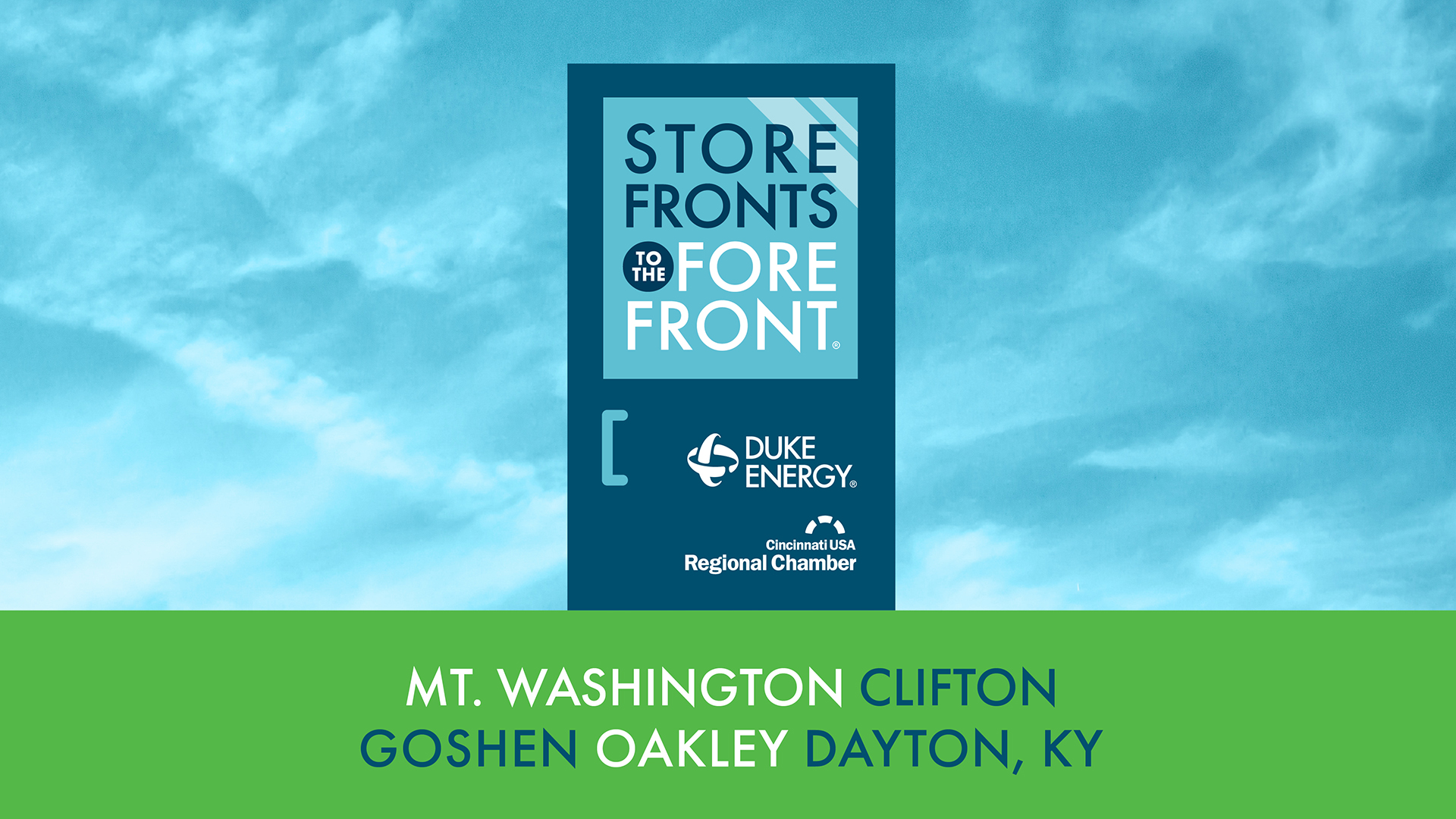 The partnership provides grants to five local businesses in different communities in Ohio and Kentucky seeking funding for growth
CINCINNATI — July 24, 2023 —The Cincinnati USA Regional Chamber is pleased to announce the five $5,000 grant recipients for year two of Storefronts to the Forefront, a unique partnership with Duke Energy to promote increased visibility of small businesses in our region.
Storefronts to the Forefront is offering five $5,000 grants to existing storefront businesses in Mt. Washington, Oakley, Goshen, and Clifton in Ohio and in Dayton, Kentucky. Recipients will be able to use the funds for capital improvements, marketing support, expansion investments, or other growth-related efforts.
Here are the five grant recipients and their planned use of the funds:
Mt. Washington Creamy Whip, Mt. Washington, OH – Walk-in refrigerator
King Arthur's Court Toys, Oakley, OH – Event room addition
Goshen Grind, Goshen, OH – Second location or newer equipment
Roebling Books & Coffee, Dayton, KY – Marketing and operating costs
Two Seven Two Bakery, Clifton, OH – Patio expansion
"My family has had a business in this building since 1957," said Maryanne Ganim, Owner, Mt. Washington Creamy Whip. "We've become a staple in our community for families, but our building is 100 years old. We are always updating the plumbing and electricity, and right now this grant can help us install a new walk-in refrigerator to help us keep up with our growth. We're grateful to the Chamber and Duke Energy for recognizing the importance of businesses like ours to the communities they serve."
The Cincinnati Chamber and Duke Energy will co-promote one of the five business districts each month, highlighting the grant recipient and entrepreneurship in each neighborhood through Chamber publications, social media, email, and other outlets. The first neighborhood to be promoted will be Mt Washington. The Cincinnati Chamber will lead a robust marketing program to support storytelling in each district, and the two organizations will continue to provide support over the next year.
"We are thrilled to partner once again with Duke Energy to support our region's unique storefronts and business districts" said Brendon Cull, President & CEO, Cincinnati USA Regional Chamber. "These businesses help define who we are and contribute directly to the cultural vibrancy and economy of our region. We're proud to play a small part in their journeys and grateful to be engaged with each of these storefronts and business owners."
"Duke Energy has a long history of supporting small businesses and their employees, and we're delighted to partner with the Cincinnati Chamber again this year to help connect our neighborhood businesses to the region's larger business ecosystem," said Amy Spiller, President, Duke Energy Ohio and Kentucky. "We know that by working together, as good neighbors do, we will find solutions to the issues that challenge small businesses."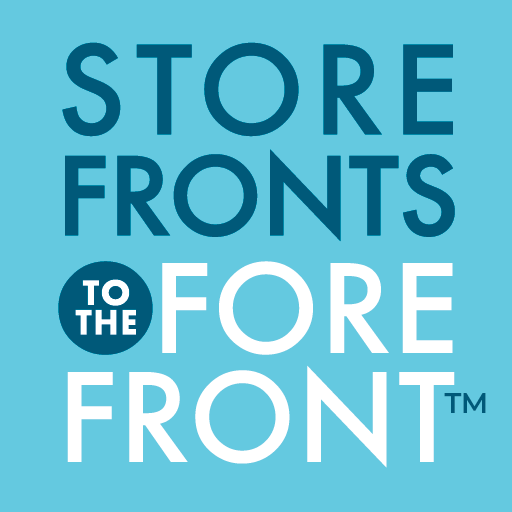 Duke Energy
and the
Cincinnati Regional Chamber
are proud to partner together for Storefronts to the Forefront™, a new initiative designed to further strengthen our region's many unique neighborhood business districts

Through intentional thinking and regional inclusion, the Cincinnati Chamber is leading with a bold voice for business, expanding the region's talent base and harnessing the power of Cincinnati's unique offerings.
© Cincinnati USA Regional Chamber