The next big Ohio River town.
The village of New Richmond is small but mighty. Nestled up close to the Ohio River, New Richmond was founded in 1814 and deserves some of the spotlight reserved for its neighbors further along the riverway. New Richmond designated a DORA, a designated outdoor recreation area, in 2020. And Front Street, the main business strip of New Richmond, is where all the action is. 
Many of the restaurants located in New Richmond take advantage of their proximity to said Ohio River, even incorporating them into their names. For instance, there's Skipper's River Cafe – also known as the Key West of Clermont County (a sense of humor is always a good sign!) Skipper's has burgers and seafood, wraps, salads and sandwiches, the kind of comfort cuisine you want from a friendly neighborhood joint. 
Buck's Riverside Grill looks out over the river, too, and the views might as well be an appetizer in their own rite. But, if you're hungry for actual food, they have that, too. There's a Saturday Steak Special, and a Friday Night half-rack of ribs special, and a Sunday Briskey Special. Basically, weekends are the best at Buck's. 
Green Kayak Grille & Pub doesn't have "river" in its name, but the kayak is a close enough allusion. Housed in two buildings from the 1850s, the pub promises to break the mold of standard river town saloons. Green Kayak host an open mic night, and features live music on its Old Lodge Stage. 
There's also the Sunset Beach Bar & Grille, which, again, doesn't have "river" in its name, but is in the same territory. This spot believes in autonomy and lets you be the grillmaster, if you so desire: there's an outside grill for you to fire up your food, or you can let the professionals handle it. If you'd prefer to order from the inside menu, you can do that too. There's a tiki bar with a variety of cocktails, and plenty of beer and wine. The vibe is FUN in all caps at Sunset. 
Eastside Boutique is fun and unique, offering various handmade items from different vendors. You can find something no one else will have at Eastside Boutique. Wholy Beans Coffee, established in 2018, serves up ethically sourced and environmentally friendly coffee. Front Street Cafe is a cafe and bistro with something for everyone – no, really. It won that designation from Cincinnati Magazine, and offers everything from steak to seafood to paninis to opera cake. Definitely worth a stop.
We're calling it now: New Richmond is the next big Ohio River town. 
THESE  BUSINESS DISTRICTS ARE COMING TO THE FOREFRONT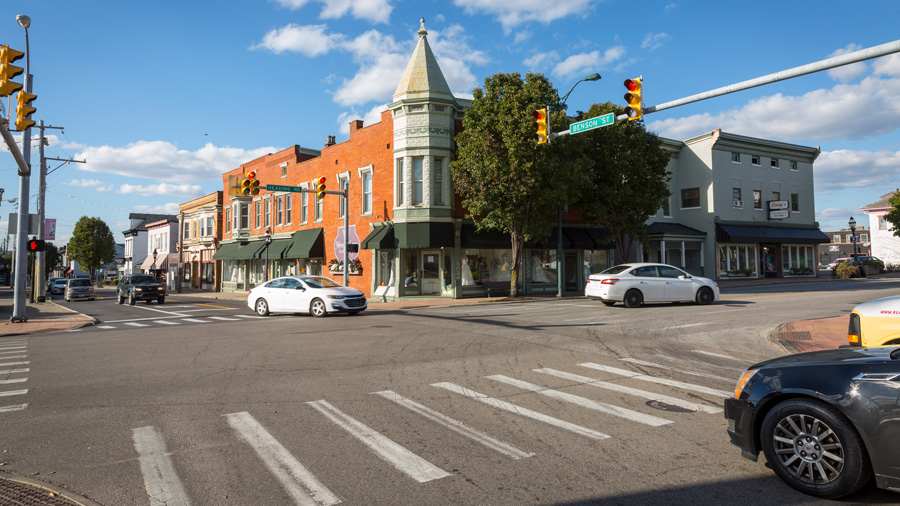 READING
Settled in 1797 and bearing the motto "the crossroads of opportunity," the city of Reading has a friendly, suburban atmosphere with big-city proximity. The city spans nearly three miles and boasts several parks, a farmer's market, and a healthy mix of business and industry. Reading has something for everyone, both in its own 10,000+ population and the broader community.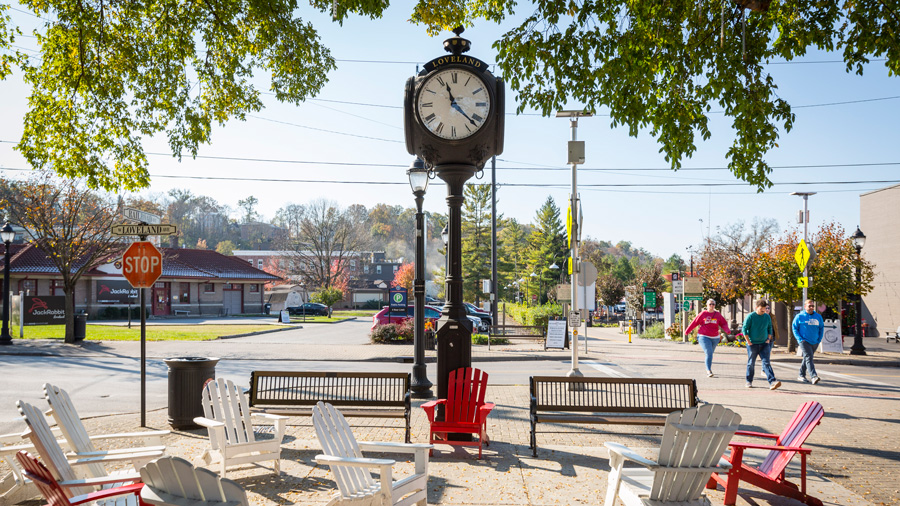 LOVELAND
Spanning across three counties in Southwest Ohio, the city of Loveland is known as "the sweetheart of Ohio." Known as a resort town in its early days, Loveland is still home to much natural and scenic charm, including the Little Miami River, and is a major stop on the Little Miami Scenic Trail. With a growing population of over 13,000, Loveland holds much historic charm and enviable positioning in the region.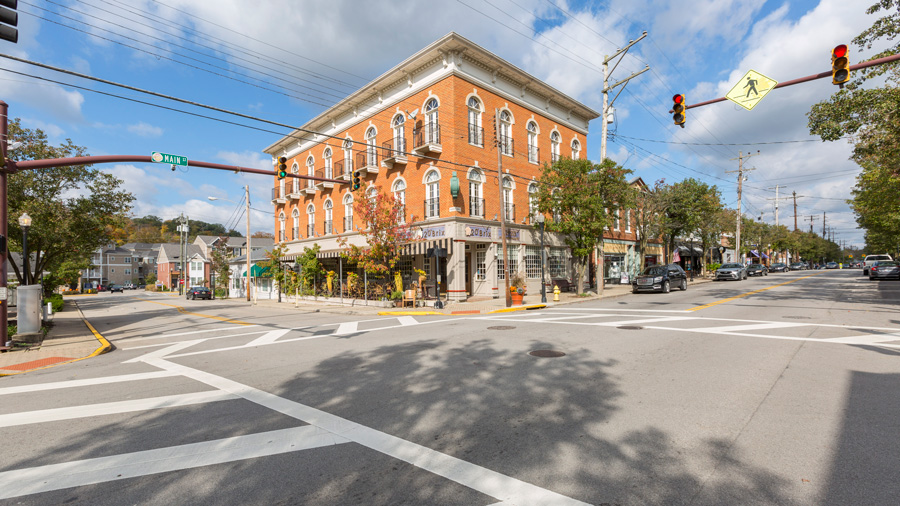 MILFORD
Founded in 1797, the city of Milford is still home today to several historical buildings, especially on the Old Milford Main Street, which is a popular destination for visitors across the region. Milford and its surrounding townships are also home to several substantial businesses. Milford is home to a Designated Outdoor Refreshment Area (DORA) that brings economic tourists from around the region to enjoy its offerings. Occupying nearly four miles and home to more than 6,000, Milford also hosts segments of the Little Miami River and the Little Miami Bike Trail.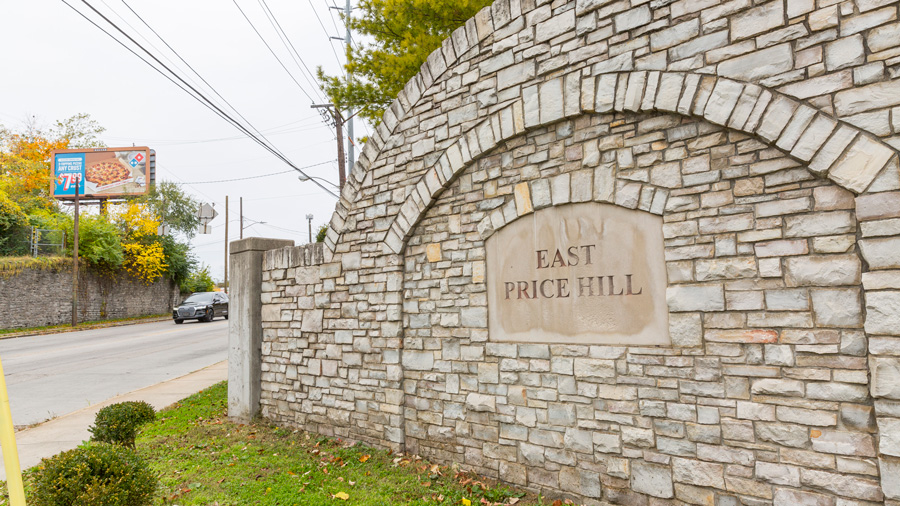 EAST PRICE HILL
East Price Hill is an historical neighborhood carving an exciting path in the 21st Century. East Price Hill boasts the best of both worlds, melding an urban environment with a tight-knit community mindset. East Price Hill features an expanding crop of local businesses and is home to the Enright Ridge Urban Eco-Village, dedicated to sustainability. Spanning three square miles, East Price Hill has more than 15,000 residents and counting.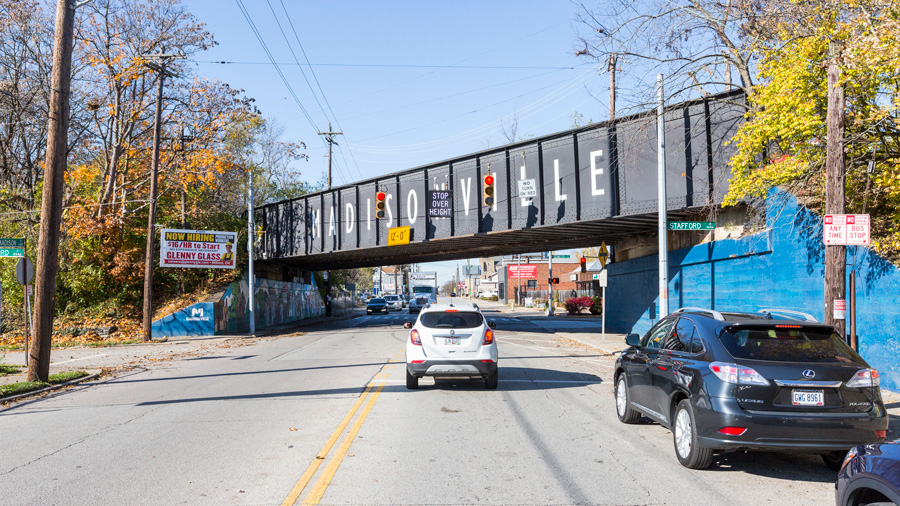 MADISONVILLE
Located about ten miles northeast of Cincinnati, Madisonville is one of the city's oldest neighborhoods, and is named for James Madison, fourth president of America. Home to an abundance of residential and commercial properties, and more than 9,000 residents, Madisonville is in the midst of exciting redevelopment that retains the charm of its rich history and diversity.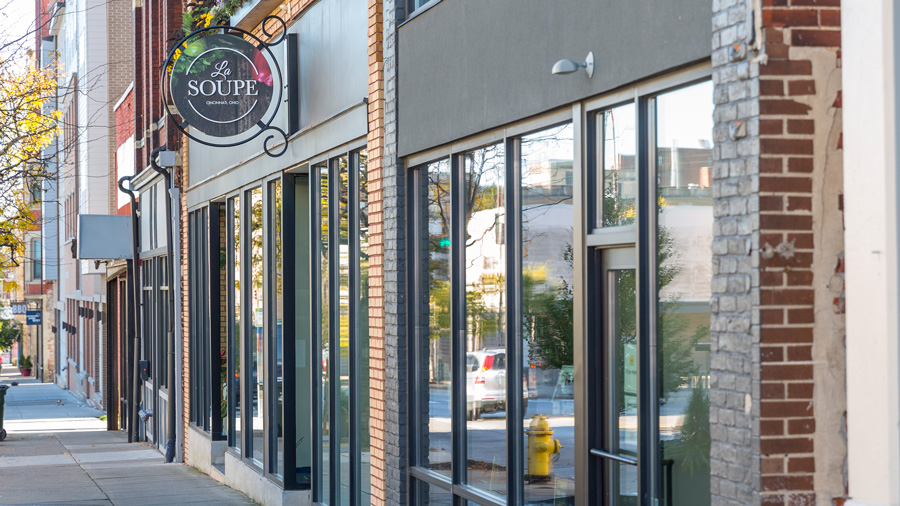 WALNUT HILLS
With its diverse mix of greenspace, historical buildings and new businesses and commercial endeavors, Walnut Hills is one of Cincinnati's oldest neighborhoods, founded in 1804. Walnut Hills is home to several regional destinations, including Eden Park and the Harriet Beecher Stowe House. The neighborhood of more than 6,000 residents has undergone a transformative redevelopment in recent years, rehabbing disused buildings and homes and infusing energy into the popular area.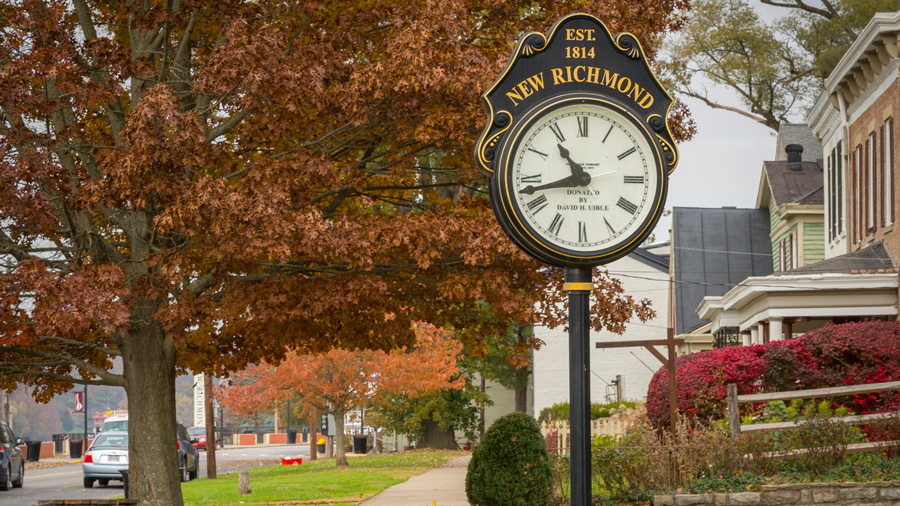 NEW RICHMOND
Founded in 1814 along the Ohio River, the village of New Richmond is a charming river village home to over 2,500 residents. Spanning nearly four-square miles and located in Clermont County, New Richmond is home to a Designated Outdoor Refreshment Area (DORA) that brings economic tourists from around the region to enjoy its offerings. New Richmond is also home to three designated historical sites, including the Ross Gowdy House Museum, the world's only Cardboard Boat Museum, and the Birthplace of President Ulysses S. Grant.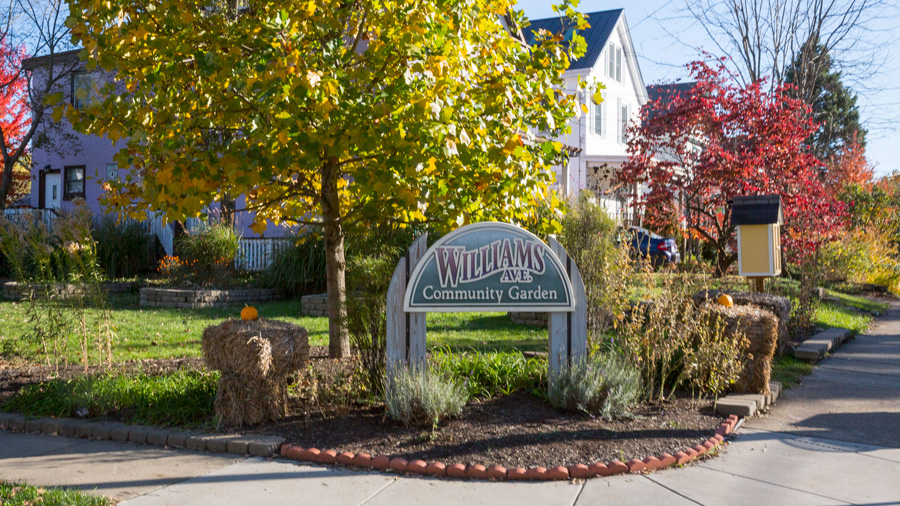 NORWOOD
Also known as the Gem of the Highlands, the city of Norwood is central to everything in the Greater Cincinnati region. Founded in 1809, Norwood has historically been a center of industry. In recent years, the three-mile-community's robust retail and small-business hubs have taken the spotlight. Today, Norwood boasts a diverse mix of small and large-scale commerce, anchors several prominent regional businesses, and is home to more than 19,000 people.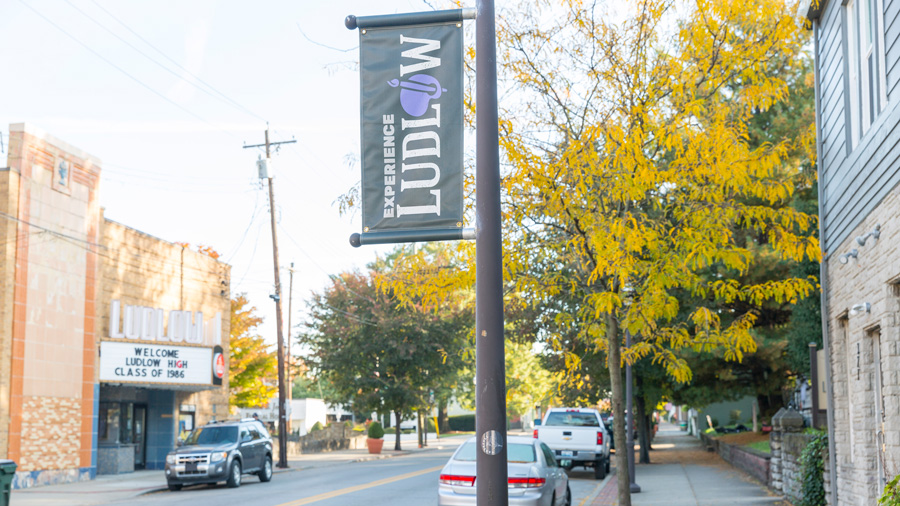 LUDLOW, KY
Located along the Ohio River, the city of Ludlow, Kentucky is just over a mile in size and a suburb of both Covington, Kentucky, and Cincinnati, Ohio. Elm Street is home to Ludlow's central business district, with a variety of restaurants, retail, cultural and entertainment options suited for the city's diverse array of nearly 5,000 residents.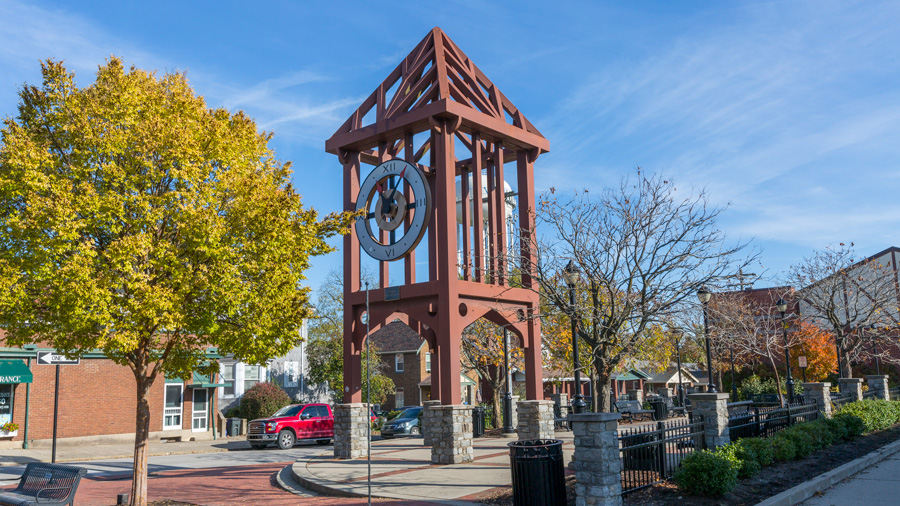 FORT THOMAS
The largest city in Campbell County, Kentucky, Fort Thomas is located directly opposite of Cincinnati across the Ohio River, and officially part of the Cincinnati-Northern Kentucky metropolitan area, with more than 16,000 residents populating its nearly six square mile region. Named in honor of General George Henry Thomas, Fort Thomas was a key site in the Civil War, and remnants of war trenches are still visible.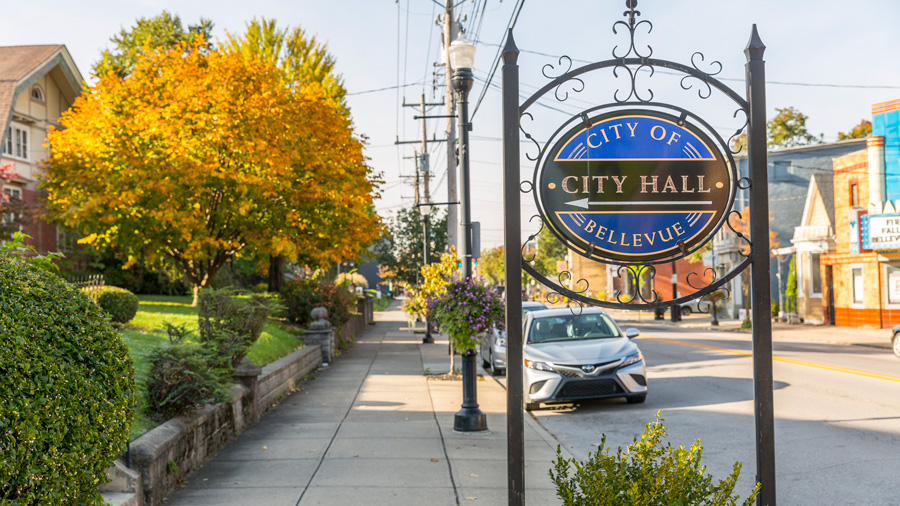 BELLEVUE
Incorporated in 1870, Bellevue, Kentucky is located just three miles from the city of Cincinnati. The city boasts an abundance of historic and unique architecture, and to this day, the Fairfield Avenue Historic District serves as its main business thoroughfare for its nearly 6,000 residents. The city is also home to the Taylor's Daughters Historic District, and has seen much renovation and historic preservation in recent years.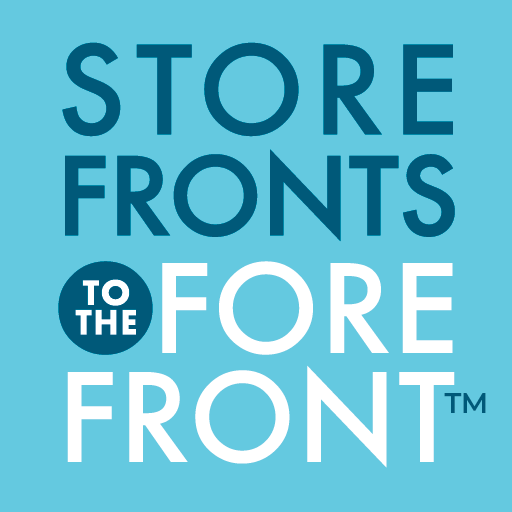 Duke Energy
and the
Cincinnati Regional Chamber
are proud to partner together for Storefronts to the Forefront™, a new initiative designed to further strengthen our region's many unique neighborhood business districts

Through intentional thinking and regional inclusion, the Cincinnati Chamber is leading with a bold voice for business, expanding the region's talent base and harnessing the power of Cincinnati's unique offerings.
© Cincinnati USA Regional Chamber