Loveland lives up to its resort town vibes with impeccably curated shopping, dining and incredible river views.
If and when you go to Loveland, go straight to Enoteca Emilia and ask for Cory Partin. This man can single handedly make a visit to Loveland – already a cool town, which you'll know beyond a doubt by the end of this article – a worthwhile one, indeed. The town's coolest bartender, Cory should be named an honorary Loveland ambassador, so good is he at selling the town's charms and highlights. We'll get to a laundry list of Loveland facts, courtesy of Cory, but first, let's dive into the neighborhood itself. 
Parking in Loveland is the stuff other neighborhoods dream of. There is a lot behind some of the businesses with a four-hour limit – what luxury! Leave your car with nary a worry of a parking ticket and get to exploring. Businesses line either side of Loveland Avenue, and a very loose categorization rose to mind after a bit of wandering: one side is Restaurant Row, and the other is Boutique Boulevard, both so nicknamed for obvious reasons.  
Restaurant Row features Tano's Bistro, Bishop's Quarter and Paxton's Grill – lots of possessive names, but the vibes are definitely inclusive. A stop into the Loveland Sweet Shoppe helps sustain the rest of one's trek around the main business district of Loveland.  
The phrase "like a kid in a candy shop" could very well have been coined at the Loveland Sweet Shoppe. From a shelf brimming with chocolate gold coins to an array of Swedish fish in huge glass jars to trays of chocolate-covered delights (it is imperative you try the chocolate-covered ginger and the chocolate-covered coconut) to hot chocolate and lattes to unicorn ice cream, there's enough sugar in there to fuel a very large kindergarten class, let alone adults with leisure time. Absolutely do not miss it!  
Once you've gotten a nice sugar high going, you're ready to tackle the rest of the neighborhood. A few doors down is Plaid Room Records. This record shop has two listening seats – a relic of time gone by, one that is super appreciated. There are some hundred-dollar-plus rare finds for the collector, and plenty of popular discs for the casual enthusiast.  
Hop over the former train tracks, now the Loveland Bike Trail, to get to the strip of businesses including Enoteca. Actually, this is a good place for the Trail story. Trains stopped operating on the path that became the trail in the early 1960s, and the Ohio Department of Natural Resources undertook the development of the Multi Purpose Paved Trail that exists today. The Loveland Station is still there. Okay back to the other side of the tracks. Pop into Vertical Drop for all your winter and/or board-related sports needs. Go next door to Enoteca for a great dinner. Stop by Graeter's afterward – always a Cincinnati and Cincinnati-adjacent favorite. 
You've probably heard of the Loveland Castle, but did you know its creator was a medieval architecture aficionado? Did you know that Loveland has a special Valentine's Day stamp, and people will address mail to pass through Loveland, just to get a special stamp? (It is recommended to check with Cory to be sure this anecdote has been properly relayed.) Did you know that every year the Little Miami River Chamber Alliance names a Loveland Valentine Lady? Did you know Cory was the only man ever named to the program, in 2018? They created a special title just for him: Valentine Lady Escort.  
Pop into Busy Bee Boutique for the perfect locally made gift or unique piece of jewelry. Stop in Alley Boutique, a fun fashion shop that remade itself in the wake of a devastating fire in 2017 that put several Loveland businesses out of commission for a while. The district has recovered and is as robust as ever. Haven Grey has your next home conversation piece. Lemons & Limes Boutique has a delightful variety of wearables and decore. Special shout-outs to The Wicked Pickle Barbecue and Narrow Path Brewing Co., and the huge red chair installation nearby that just begs for a picture.  
Much of Loveland's charm comes from its historicity. Once called the Little Switzerland of Ohio, the city has beautiful river views and a bustling-but-cozy vibe. Seriously, though, don't forget to go to Enoteca. Tell them we sent you. And most of all, have fun! 
THESE  BUSINESS DISTRICTS ARE COMING TO THE FOREFRONT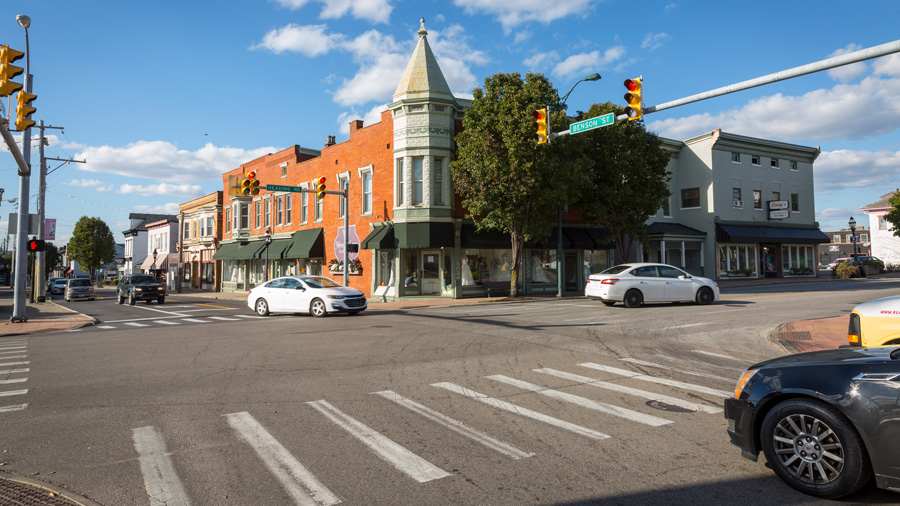 READING
Settled in 1797 and bearing the motto "the crossroads of opportunity," the city of Reading has a friendly, suburban atmosphere with big-city proximity. The city spans nearly three miles and boasts several parks, a farmer's market, and a healthy mix of business and industry. Reading has something for everyone, both in its own 10,000+ population and the broader community.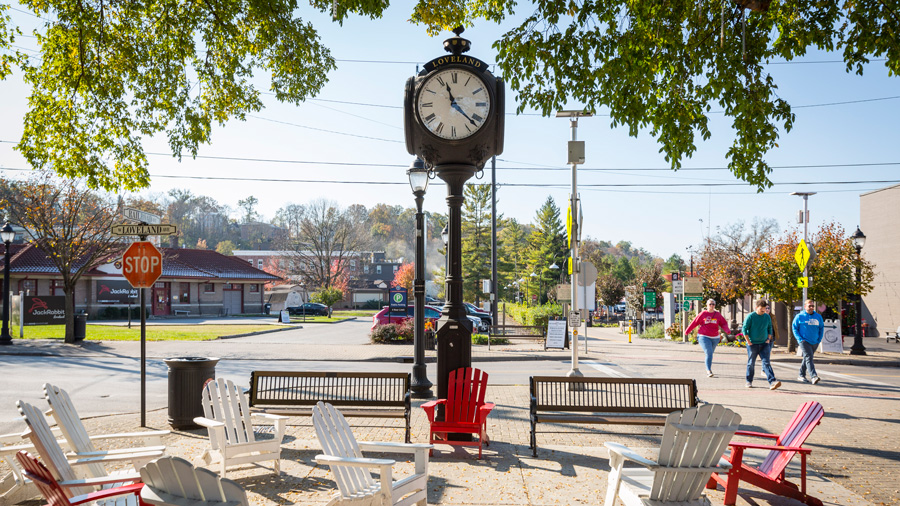 LOVELAND
Spanning across three counties in Southwest Ohio, the city of Loveland is known as "the sweetheart of Ohio." Known as a resort town in its early days, Loveland is still home to much natural and scenic charm, including the Little Miami River, and is a major stop on the Little Miami Scenic Trail. With a growing population of over 13,000, Loveland holds much historic charm and enviable positioning in the region.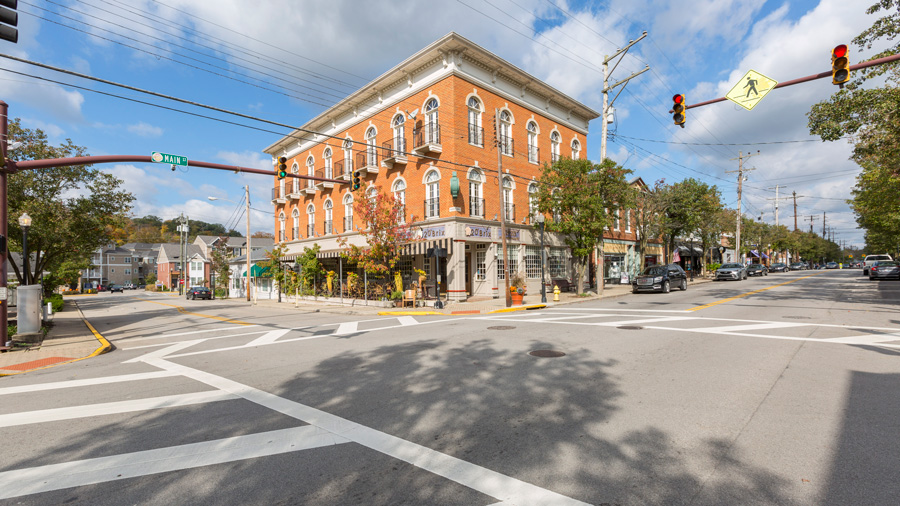 MILFORD
Founded in 1797, the city of Milford is still home today to several historical buildings, especially on the Old Milford Main Street, which is a popular destination for visitors across the region. Milford and its surrounding townships are also home to several substantial businesses. Milford is home to a Designated Outdoor Refreshment Area (DORA) that brings economic tourists from around the region to enjoy its offerings. Occupying nearly four miles and home to more than 6,000, Milford also hosts segments of the Little Miami River and the Little Miami Bike Trail.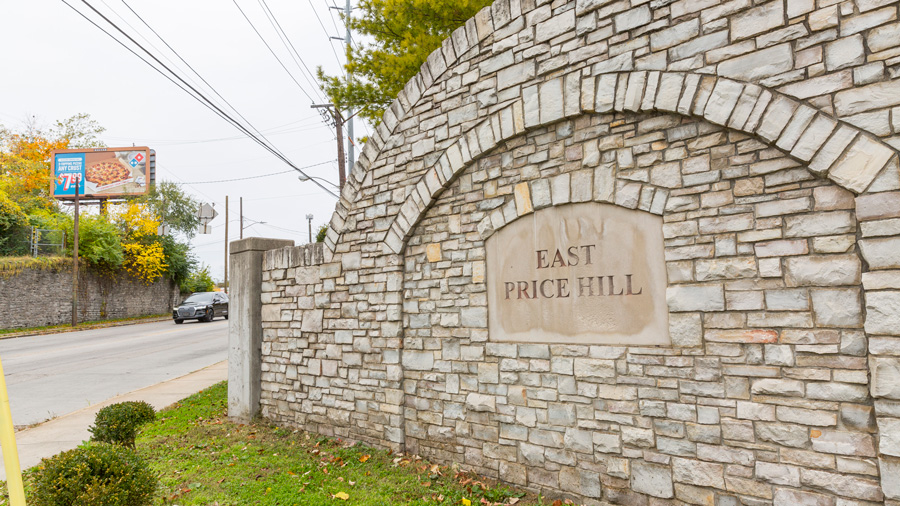 EAST PRICE HILL
East Price Hill is an historical neighborhood carving an exciting path in the 21st Century. East Price Hill boasts the best of both worlds, melding an urban environment with a tight-knit community mindset. East Price Hill features an expanding crop of local businesses and is home to the Enright Ridge Urban Eco-Village, dedicated to sustainability. Spanning three square miles, East Price Hill has more than 15,000 residents and counting.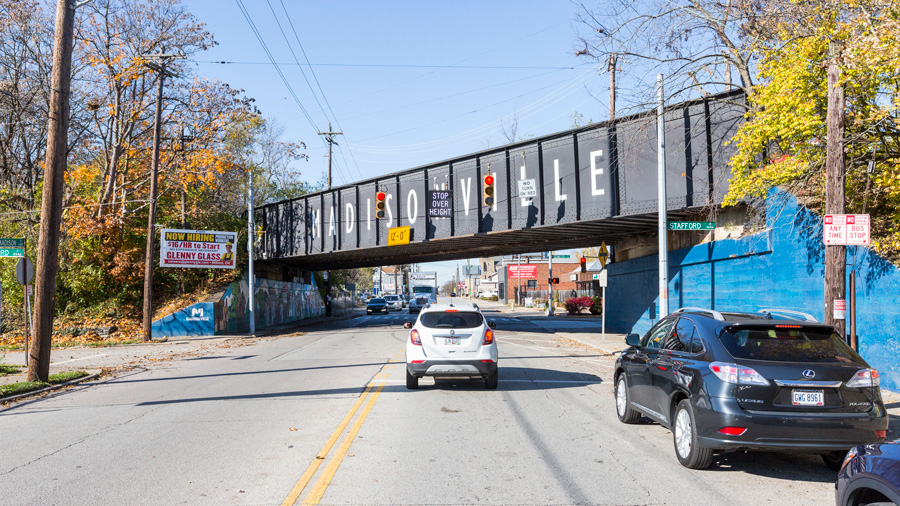 MADISONVILLE
Located about ten miles northeast of Cincinnati, Madisonville is one of the city's oldest neighborhoods, and is named for James Madison, fourth president of America. Home to an abundance of residential and commercial properties, and more than 9,000 residents, Madisonville is in the midst of exciting redevelopment that retains the charm of its rich history and diversity.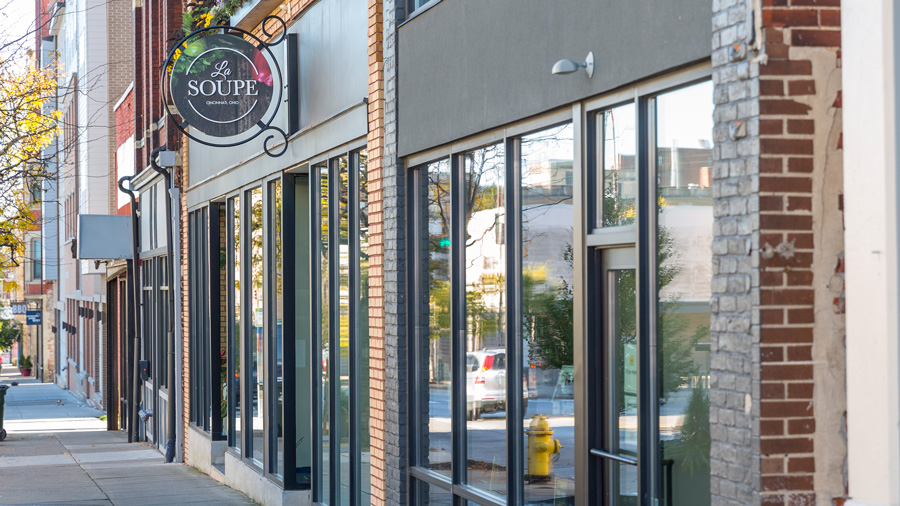 WALNUT HILLS
With its diverse mix of greenspace, historical buildings and new businesses and commercial endeavors, Walnut Hills is one of Cincinnati's oldest neighborhoods, founded in 1804. Walnut Hills is home to several regional destinations, including Eden Park and the Harriet Beecher Stowe House. The neighborhood of more than 6,000 residents has undergone a transformative redevelopment in recent years, rehabbing disused buildings and homes and infusing energy into the popular area.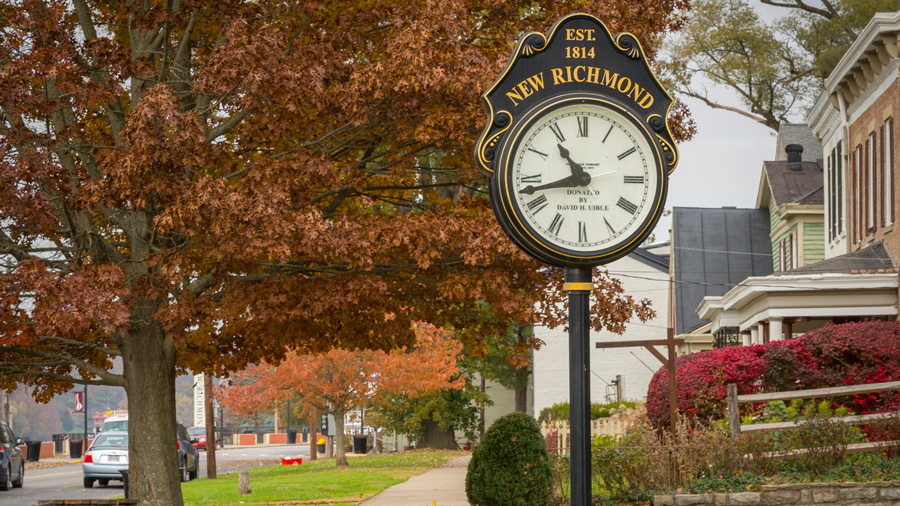 NEW RICHMOND
Founded in 1814 along the Ohio River, the village of New Richmond is a charming river village home to over 2,500 residents. Spanning nearly four-square miles and located in Clermont County, New Richmond is home to a Designated Outdoor Refreshment Area (DORA) that brings economic tourists from around the region to enjoy its offerings. New Richmond is also home to three designated historical sites, including the Ross Gowdy House Museum, the world's only Cardboard Boat Museum, and the Birthplace of President Ulysses S. Grant.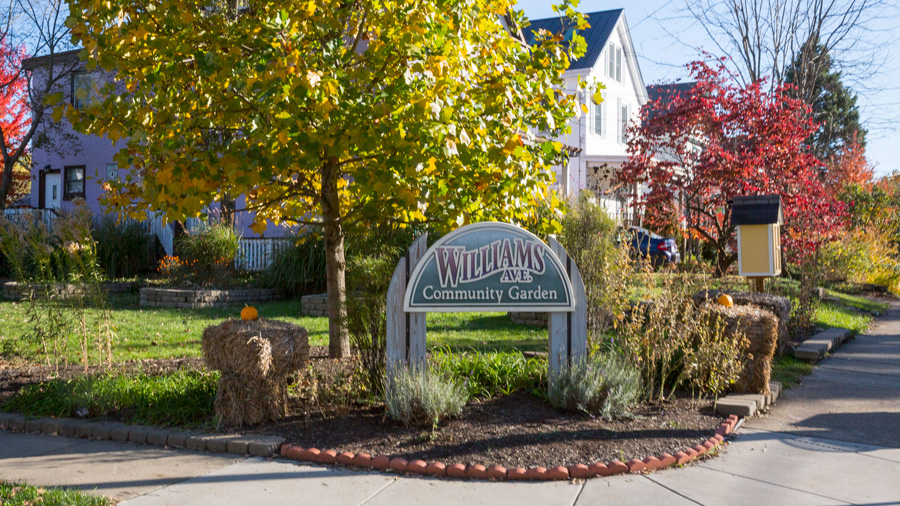 NORWOOD
Also known as the Gem of the Highlands, the city of Norwood is central to everything in the Greater Cincinnati region. Founded in 1809, Norwood has historically been a center of industry. In recent years, the three-mile-community's robust retail and small-business hubs have taken the spotlight. Today, Norwood boasts a diverse mix of small and large-scale commerce, anchors several prominent regional businesses, and is home to more than 19,000 people.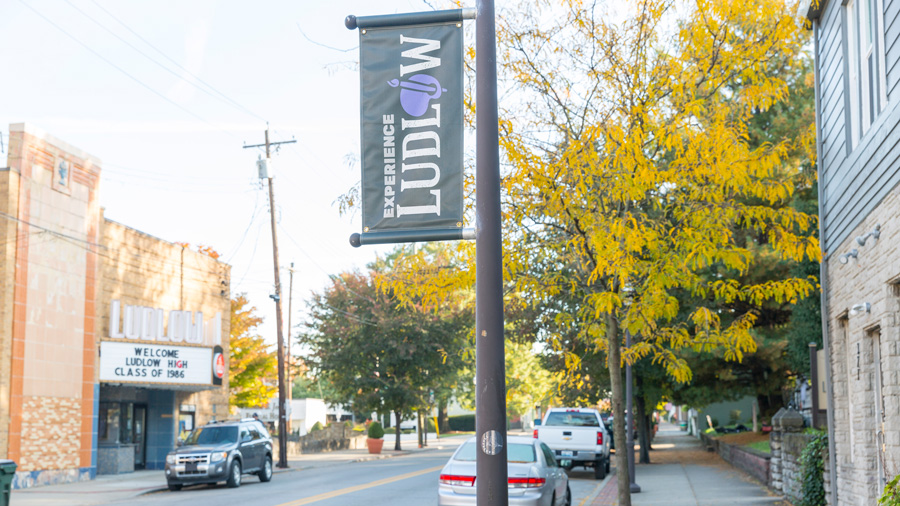 LUDLOW, KY
Located along the Ohio River, the city of Ludlow, Kentucky is just over a mile in size and a suburb of both Covington, Kentucky, and Cincinnati, Ohio. Elm Street is home to Ludlow's central business district, with a variety of restaurants, retail, cultural and entertainment options suited for the city's diverse array of nearly 5,000 residents.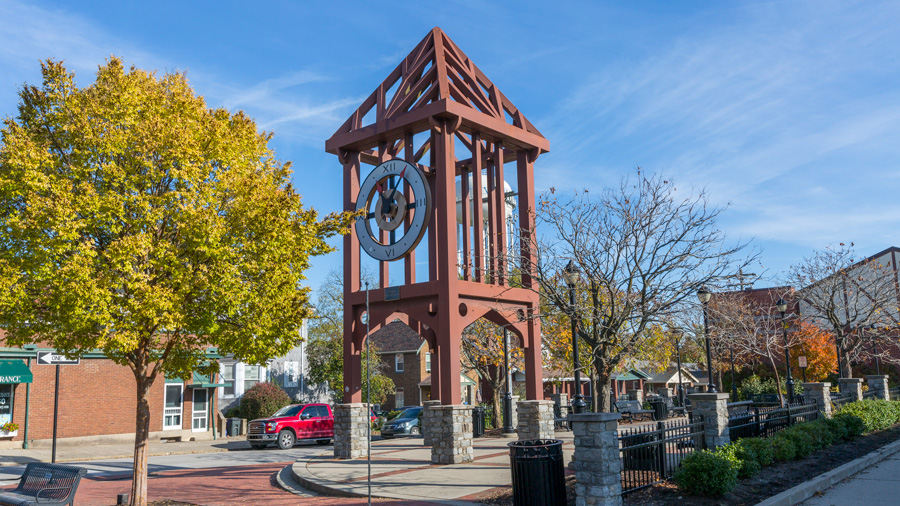 FORT THOMAS
The largest city in Campbell County, Kentucky, Fort Thomas is located directly opposite of Cincinnati across the Ohio River, and officially part of the Cincinnati-Northern Kentucky metropolitan area, with more than 16,000 residents populating its nearly six square mile region. Named in honor of General George Henry Thomas, Fort Thomas was a key site in the Civil War, and remnants of war trenches are still visible.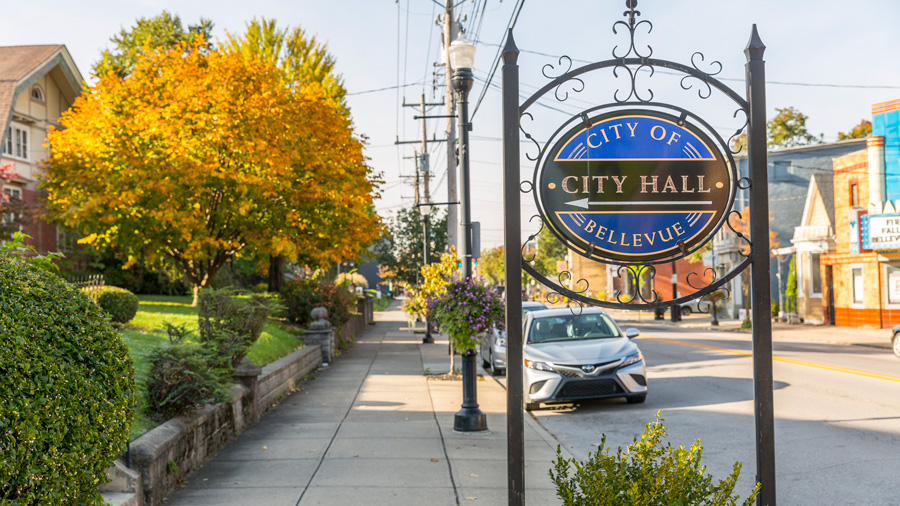 BELLEVUE
Incorporated in 1870, Bellevue, Kentucky is located just three miles from the city of Cincinnati. The city boasts an abundance of historic and unique architecture, and to this day, the Fairfield Avenue Historic District serves as its main business thoroughfare for its nearly 6,000 residents. The city is also home to the Taylor's Daughters Historic District, and has seen much renovation and historic preservation in recent years.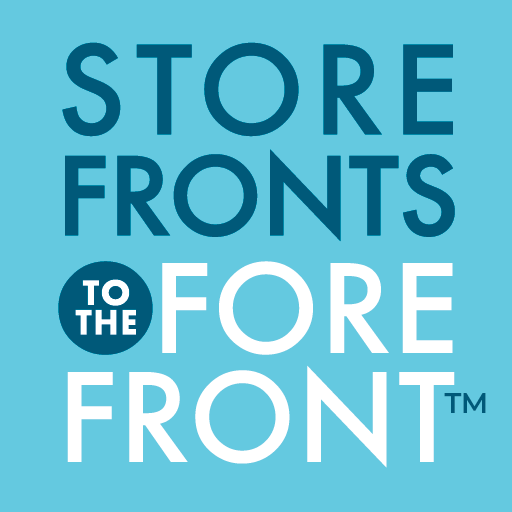 Duke Energy
and the
Cincinnati Regional Chamber
are proud to partner together for Storefronts to the Forefront™, a new initiative designed to further strengthen our region's many unique neighborhood business districts

Through intentional thinking and regional inclusion, the Cincinnati Chamber is leading with a bold voice for business, expanding the region's talent base and harnessing the power of Cincinnati's unique offerings.
© Cincinnati USA Regional Chamber