The (Walnut) hills are alive with loads of potential – get out there and see for yourself.

Are you familiar with the way Walnut Hills came by its name? An early settler, Reverend James Kemper, planted tons of walnut trees on his acreage in what would become one of Cincinnati's oldest hilltop towns. A century or two later, there are still walnut trees, but most of the neighborhood's appeal now comes from all the exciting business growth taking place. 
Start on the east side of the neighborhood, with a visit to the Harriet Beecher Stowe House. Even if it's not open when you stop by (tours are by appointment in January and the museum is open Thursday through Sunday, February through November) the exterior is impressive enough on its own. Once home to Stowe herself, the legendary abolitionist and author of Uncle Tom's Cabin, the museum hosts walking tours, exhibits and educational events. 
Head down Gilbert, cross over William Howard Taft and take a left or a right down East McMillan – either direction, you're guaranteed to find something to eat or entertain or engage with. For storytelling's sake, let's start with The Fix Coffeehouse and travel up E. McMillan.  
The Fix Coffeehouse offers a solid array of sandwiches for breakfast or lunch, and plenty of coffee options to fuel a saunter through the neighborhood. Next door is Artis Inks, a tattoo and piercing parlor. Just across the street is the Pickled Pig, serving up smoked meats and fermented delights. A little further down E. McMillan is Fern, the very Instagrammable plant, home decor and assorted-gifts store. Speaking of plants, Daisy Jane's Flower Bar is close by – you may have seen their mobile outfits, a pair of bright red and cream-colored Econoline trucks.  
There's no shortage of restaurant options in Walnut Hills, which is in and of itself a great thing to have but seeing as the human stomach can only ingest so much, it's definitely recommended to make multiple trips to the neighborhood to taste all it has to offer. Fireside Pizza is nearby, and so is Comfort Station, if you want to grab a slice and a cocktail (which is always a good idea.) Gomez Salsa's signature Turtles combine all the goodness of burritos sealed tight in a cheesy tostada crunch. They are literal perfection.  
Just next door is SKT Ceramics, offering beautiful porcelain pieces at their flagship location, inside the old (1910!) Century Theater Building, which opened in 2009. (They have a satellite location in Findlay Market.) The renowned mural-making and art-education-providing ArtWorks' new home is nearby. The Greenwich makes for an eclectic, intimate night club stop with live music. 
Don't miss Esoteric Brewing, which brews an intriguing variety of drafts (try the Chrysalis) which itself is housed within the larger and recently renovated Paramount Building. Esoteric bills itself as "Cincinnati's first beer lounge", with plenty of luxurious sofas and ottomans. There's a large private event space in the back, and while you're back there, you can take a peek at all the brewing machinery action. You can order some grub from the Decibel Korean Fried Chicken window, which offers up the crispiest, lightest Korean fried chicken and now offers a banging brunch. La Soupe is nearby: this nonprofit turns potentially wasted food from restaurants into nourishing and delicious soups for the hungry in our region. Grab a cocktail from Tiki Tiki Bang Bang, save room for some hits-the-spot barbeque from Just Q'in Barbecue, and enjoy fresh local jazz at Caffe Vivace. For a home-cooked meal that hits all the right notes, you can't go wrong with Burnett's Soul Food. And brunch at nearby Parkside Cafe or a perfectly crispy burger from Brew House is always a good idea. 
For some self-care, stop by Cutman Barbershop or Cuts Plus Barbershop for a fresh cut, Tasha B. Beauty for impeccable brows and waxing, One Stop Beauty Supply (self-explanatory,) or A Mirage Beauty Salon for a new 'do. (Some shops are appointment-only, so be sure to check online.) Zweets nearby is home to a candy wonderland, and Jazzy Sweetie's Bakery serves up a gorgeous array of baked goods. Family-owned Beck Paint & Hardware is a neighborhood mainstay. From paint to grills to lighting and more, Beck is full of friendly faces and more often than not has just what you need.
The (Walnut) hills are alive with loads of potential – get out there and see for yourself. 
THESE  BUSINESS DISTRICTS ARE COMING TO THE FOREFRONT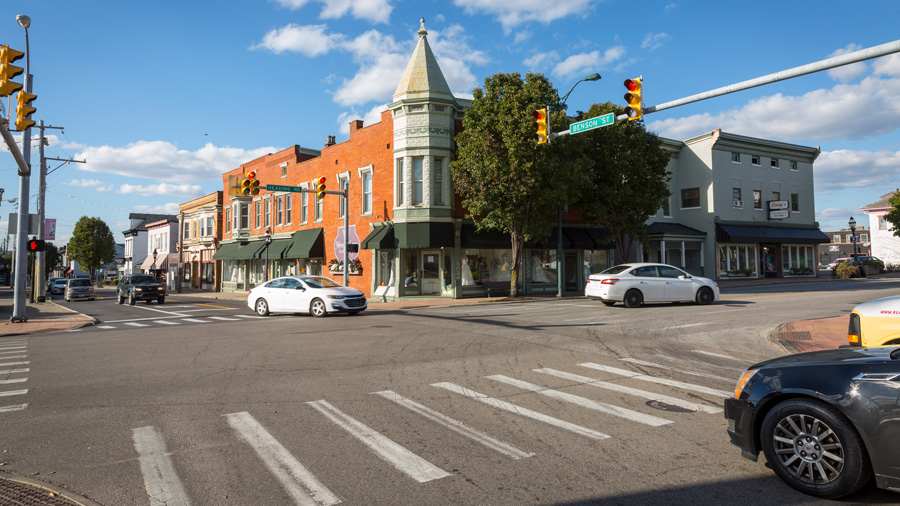 READING
Settled in 1797 and bearing the motto "the crossroads of opportunity," the city of Reading has a friendly, suburban atmosphere with big-city proximity. The city spans nearly three miles and boasts several parks, a farmer's market, and a healthy mix of business and industry. Reading has something for everyone, both in its own 10,000+ population and the broader community.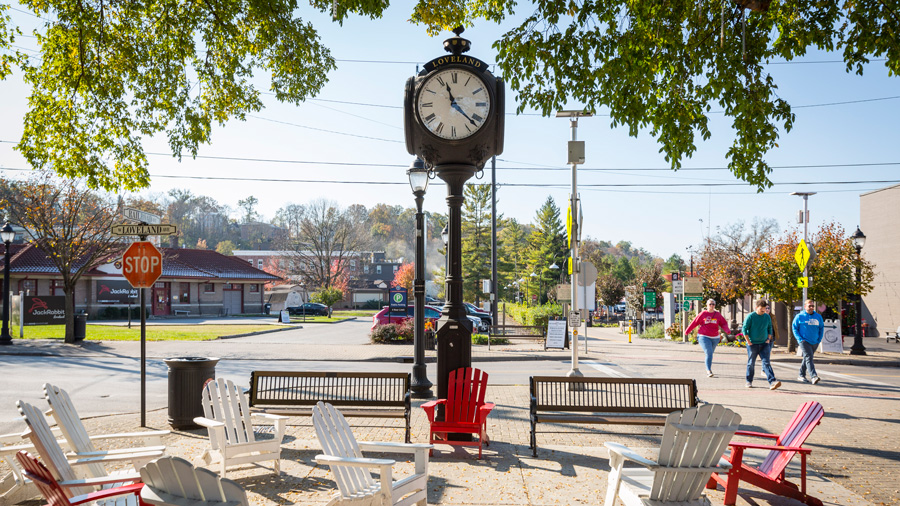 LOVELAND
Spanning across three counties in Southwest Ohio, the city of Loveland is known as "the sweetheart of Ohio." Known as a resort town in its early days, Loveland is still home to much natural and scenic charm, including the Little Miami River, and is a major stop on the Little Miami Scenic Trail. With a growing population of over 13,000, Loveland holds much historic charm and enviable positioning in the region.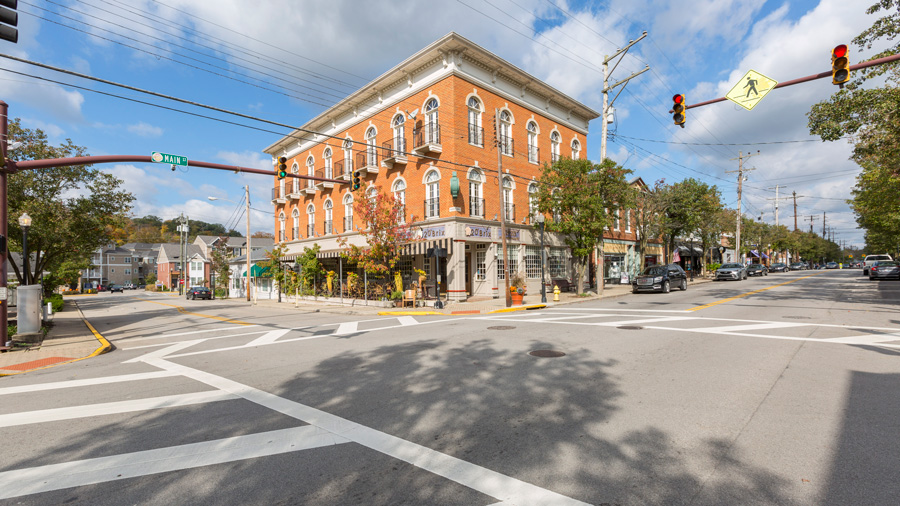 MILFORD
Founded in 1797, the city of Milford is still home today to several historical buildings, especially on the Old Milford Main Street, which is a popular destination for visitors across the region. Milford and its surrounding townships are also home to several substantial businesses. Milford is home to a Designated Outdoor Refreshment Area (DORA) that brings economic tourists from around the region to enjoy its offerings. Occupying nearly four miles and home to more than 6,000, Milford also hosts segments of the Little Miami River and the Little Miami Bike Trail.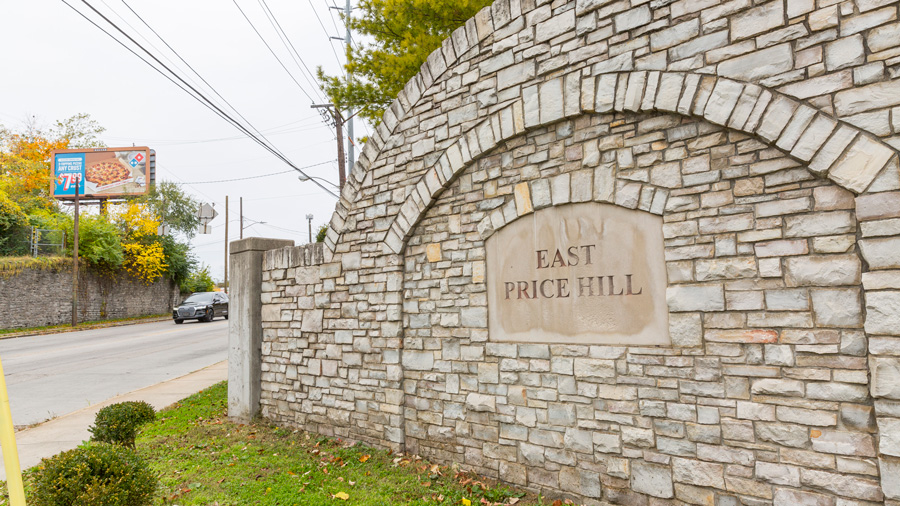 EAST PRICE HILL
East Price Hill is an historical neighborhood carving an exciting path in the 21st Century. East Price Hill boasts the best of both worlds, melding an urban environment with a tight-knit community mindset. East Price Hill features an expanding crop of local businesses and is home to the Enright Ridge Urban Eco-Village, dedicated to sustainability. Spanning three square miles, East Price Hill has more than 15,000 residents and counting.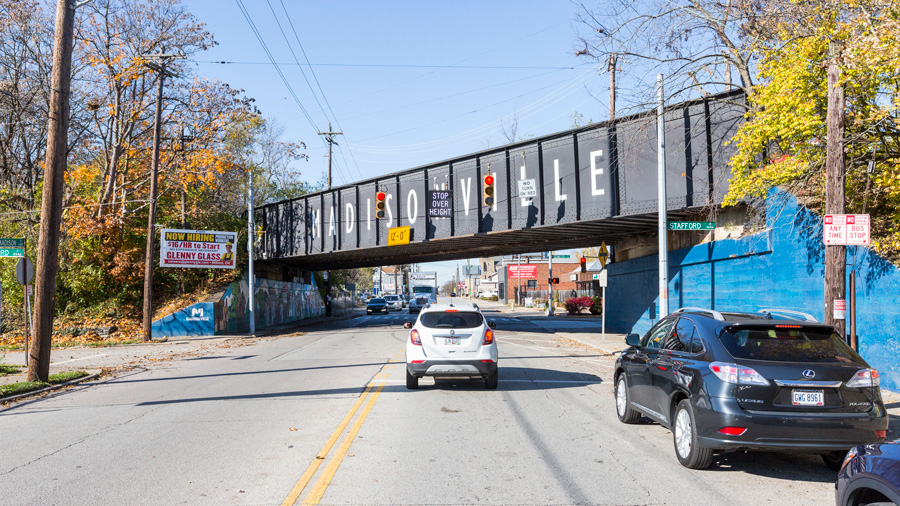 MADISONVILLE
Located about ten miles northeast of Cincinnati, Madisonville is one of the city's oldest neighborhoods, and is named for James Madison, fourth president of America. Home to an abundance of residential and commercial properties, and more than 9,000 residents, Madisonville is in the midst of exciting redevelopment that retains the charm of its rich history and diversity.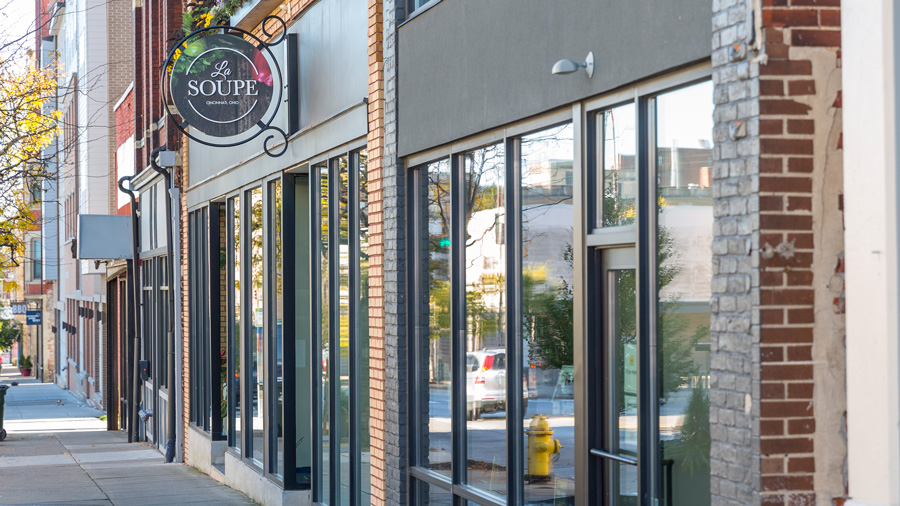 WALNUT HILLS
With its diverse mix of greenspace, historical buildings and new businesses and commercial endeavors, Walnut Hills is one of Cincinnati's oldest neighborhoods, founded in 1804. Walnut Hills is home to several regional destinations, including Eden Park and the Harriet Beecher Stowe House. The neighborhood of more than 6,000 residents has undergone a transformative redevelopment in recent years, rehabbing disused buildings and homes and infusing energy into the popular area.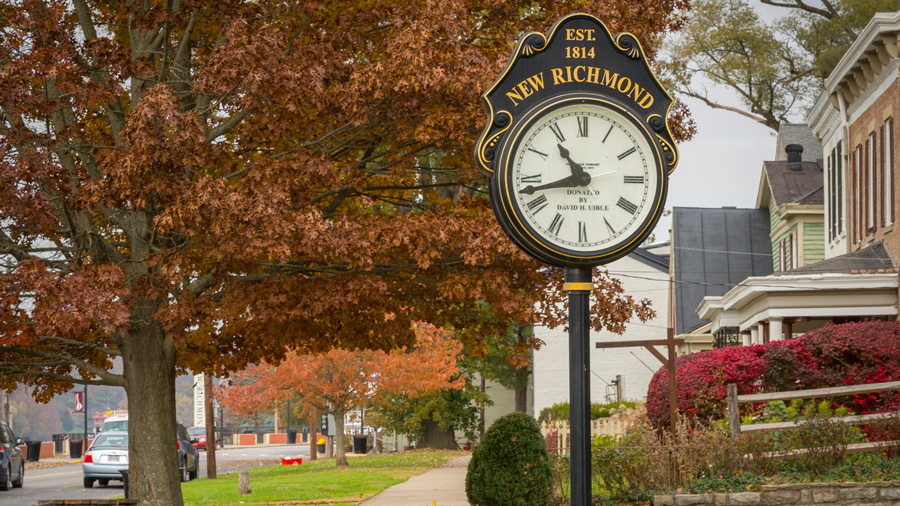 NEW RICHMOND
Founded in 1814 along the Ohio River, the village of New Richmond is a charming river village home to over 2,500 residents. Spanning nearly four-square miles and located in Clermont County, New Richmond is home to a Designated Outdoor Refreshment Area (DORA) that brings economic tourists from around the region to enjoy its offerings. New Richmond is also home to three designated historical sites, including the Ross Gowdy House Museum, the world's only Cardboard Boat Museum, and the Birthplace of President Ulysses S. Grant.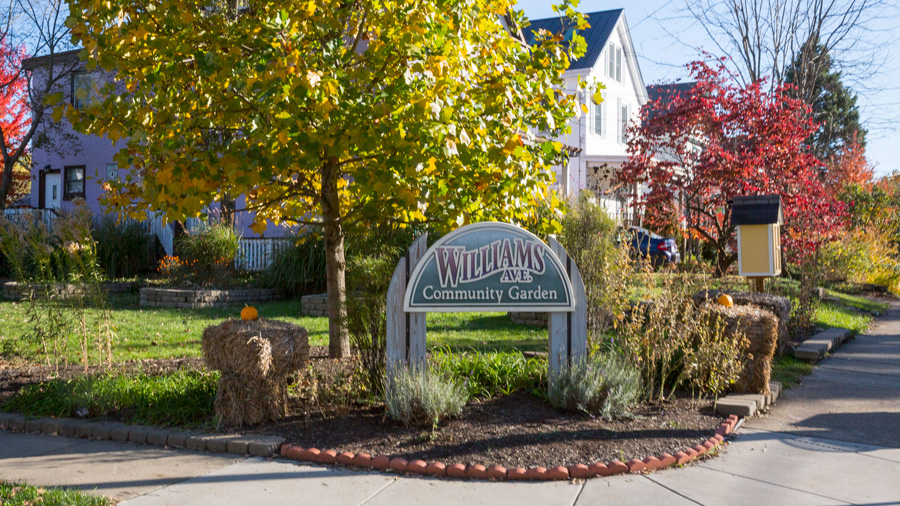 NORWOOD
Also known as the Gem of the Highlands, the city of Norwood is central to everything in the Greater Cincinnati region. Founded in 1809, Norwood has historically been a center of industry. In recent years, the three-mile-community's robust retail and small-business hubs have taken the spotlight. Today, Norwood boasts a diverse mix of small and large-scale commerce, anchors several prominent regional businesses, and is home to more than 19,000 people.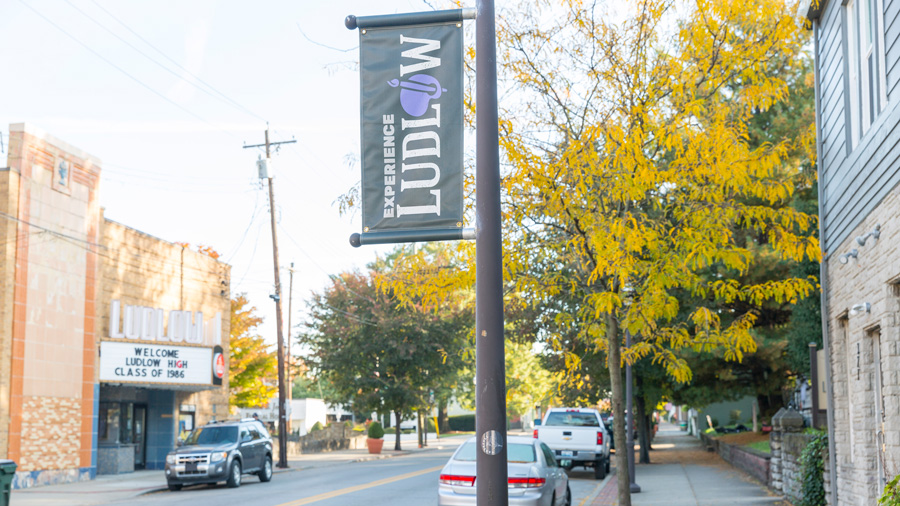 LUDLOW, KY
Located along the Ohio River, the city of Ludlow, Kentucky is just over a mile in size and a suburb of both Covington, Kentucky, and Cincinnati, Ohio. Elm Street is home to Ludlow's central business district, with a variety of restaurants, retail, cultural and entertainment options suited for the city's diverse array of nearly 5,000 residents.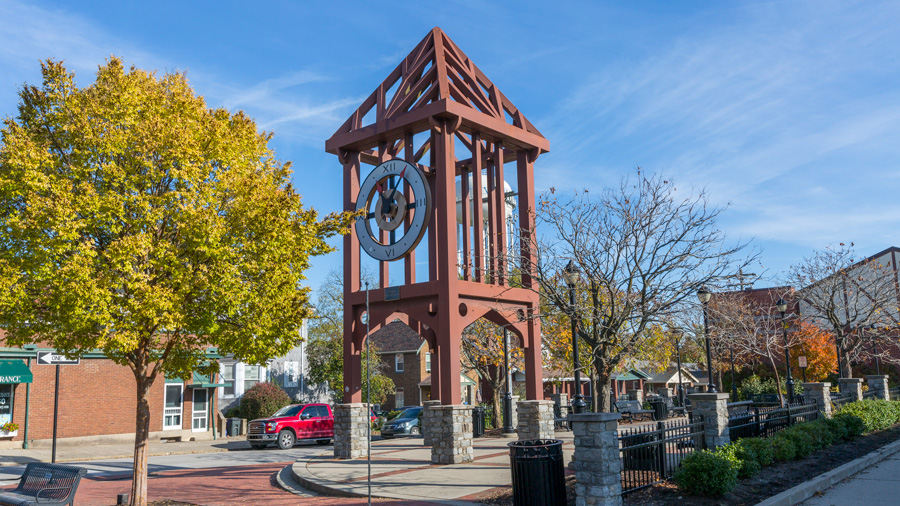 FORT THOMAS
The largest city in Campbell County, Kentucky, Fort Thomas is located directly opposite of Cincinnati across the Ohio River, and officially part of the Cincinnati-Northern Kentucky metropolitan area, with more than 16,000 residents populating its nearly six square mile region. Named in honor of General George Henry Thomas, Fort Thomas was a key site in the Civil War, and remnants of war trenches are still visible.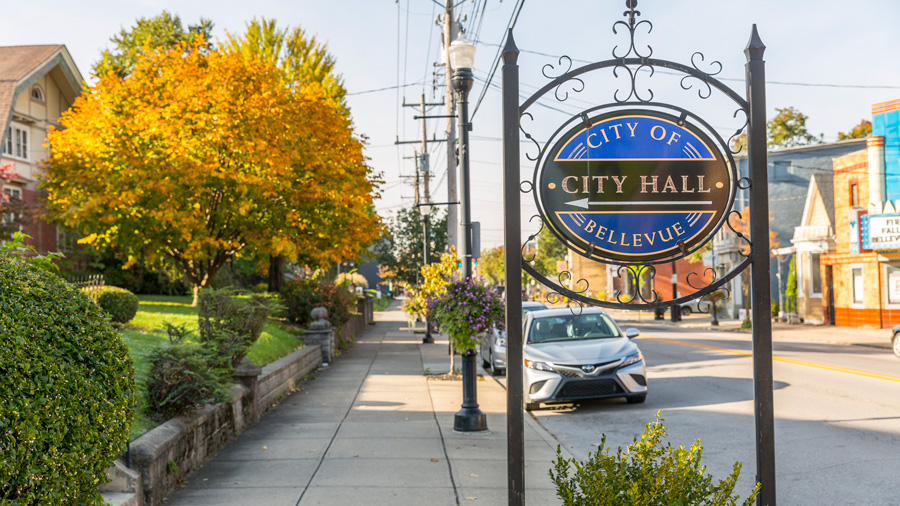 BELLEVUE
Incorporated in 1870, Bellevue, Kentucky is located just three miles from the city of Cincinnati. The city boasts an abundance of historic and unique architecture, and to this day, the Fairfield Avenue Historic District serves as its main business thoroughfare for its nearly 6,000 residents. The city is also home to the Taylor's Daughters Historic District, and has seen much renovation and historic preservation in recent years.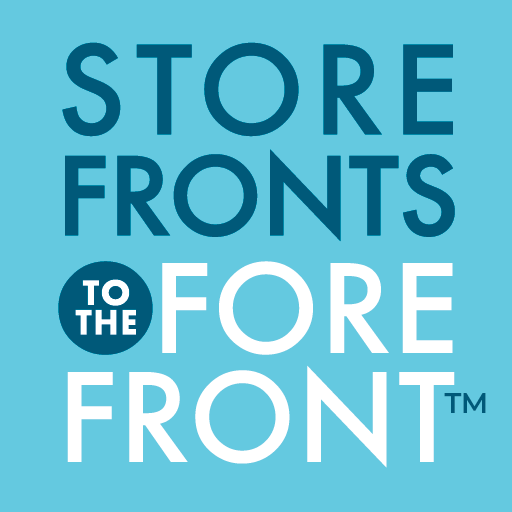 Duke Energy
and the
Cincinnati Regional Chamber
are proud to partner together for Storefronts to the Forefront™, a new initiative designed to further strengthen our region's many unique neighborhood business districts

Through intentional thinking and regional inclusion, the Cincinnati Chamber is leading with a bold voice for business, expanding the region's talent base and harnessing the power of Cincinnati's unique offerings.
© Cincinnati USA Regional Chamber