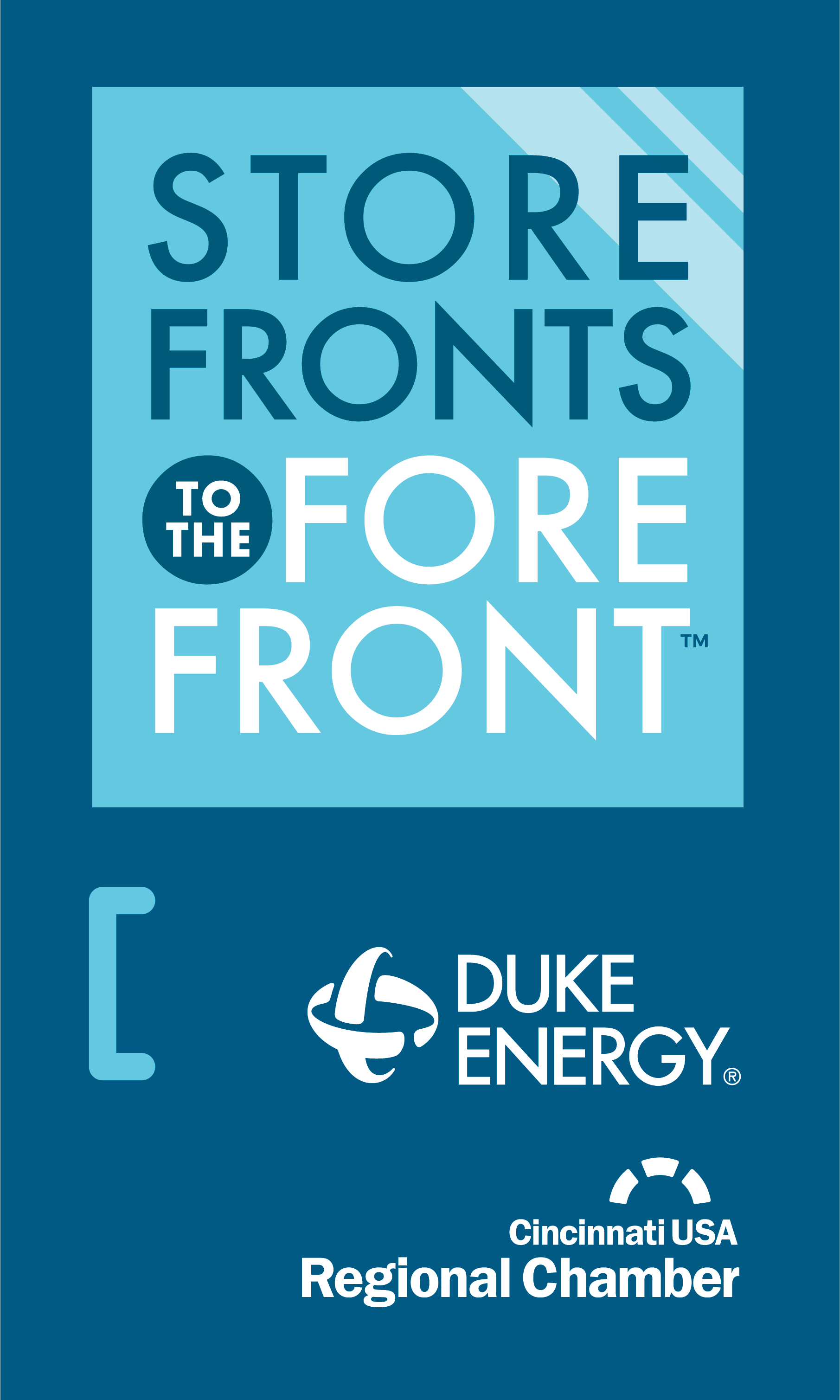 Storefronts to the Forefront
Small businesses make up 99% of businesses in the U.S and they employ nearly half of America's employees. In the Cincinnati region, these businesses and communities are the secret ingredient in our region's recipe.
This past year, in partnership with Duke Energy, the Storefronts to the Forefront program featured eleven business districts in the Cincinnati region. Each have their own characteristics and personalities, but all are part of what makes our Cincinnati community unique. Enjoy some of the stories from the businesses and communities that were featured.
THESE  BUSINESS DISTRICTS ARE COMING TO THE FOREFRONT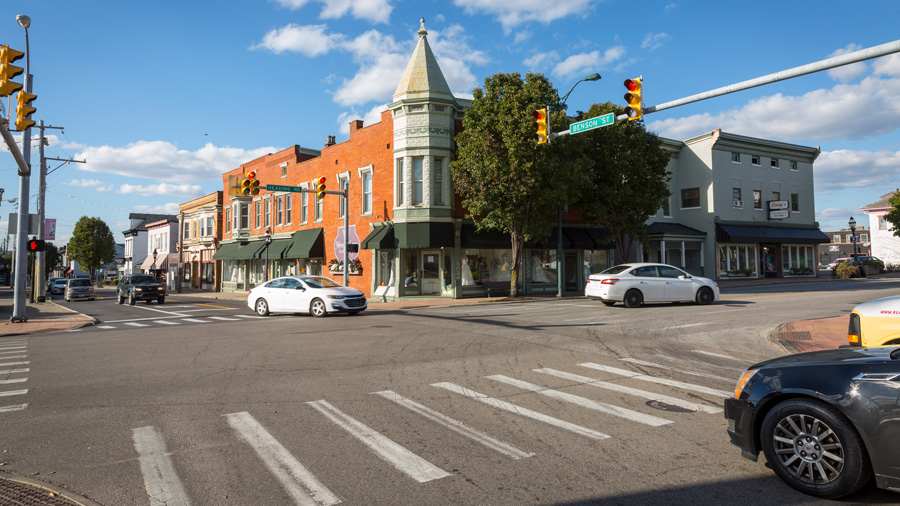 READING
Settled in 1797 and bearing the motto "the crossroads of opportunity," the city of Reading has a friendly, suburban atmosphere with big-city proximity. The city spans nearly three miles and boasts several parks, a farmer's market, and a healthy mix of business and industry. Reading has something for everyone, both in its own 10,000+ population and the broader community.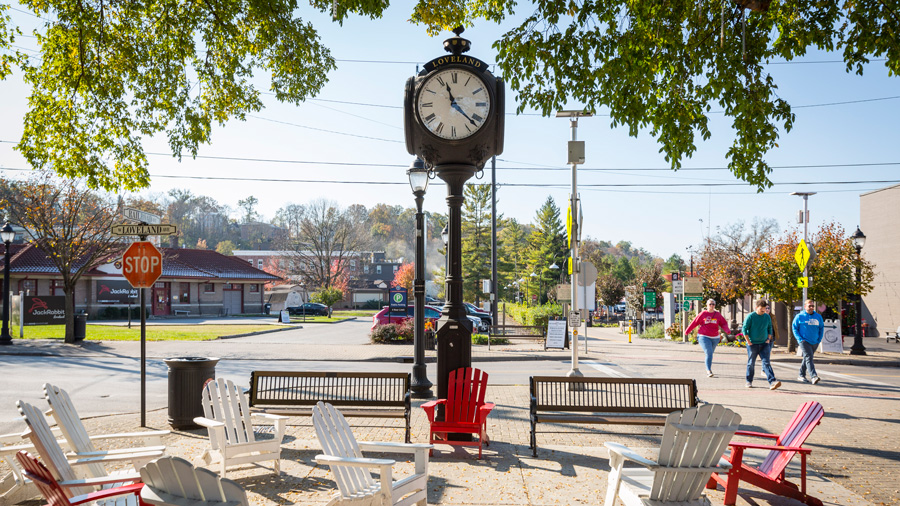 LOVELAND
Spanning across three counties in Southwest Ohio, the city of Loveland is known as "the sweetheart of Ohio." Known as a resort town in its early days, Loveland is still home to much natural and scenic charm, including the Little Miami River, and is a major stop on the Little Miami Scenic Trail. With a growing population of over 13,000, Loveland holds much historic charm and enviable positioning in the region.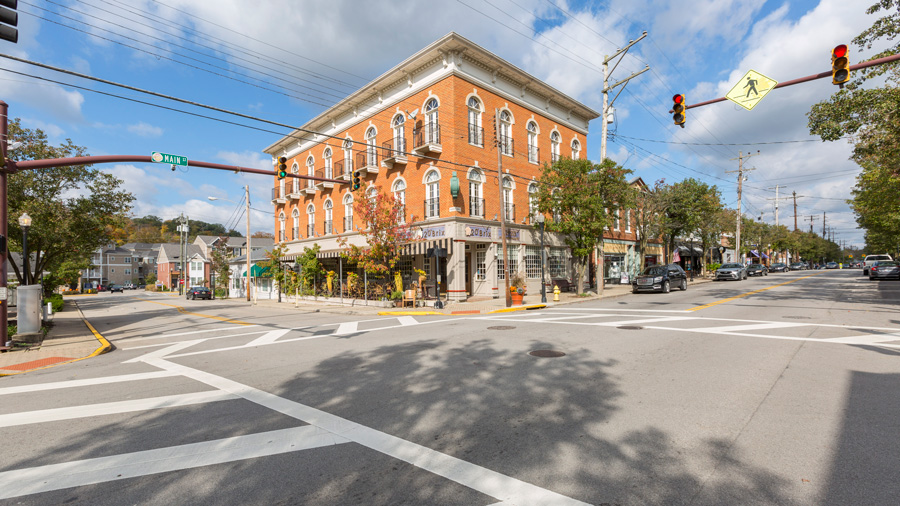 MILFORD
Founded in 1797, the city of Milford is still home today to several historical buildings, especially on the Old Milford Main Street, which is a popular destination for visitors across the region. Milford and its surrounding townships are also home to several substantial businesses. Milford is home to a Designated Outdoor Refreshment Area (DORA) that brings economic tourists from around the region to enjoy its offerings. Occupying nearly four miles and home to more than 6,000, Milford also hosts segments of the Little Miami River and the Little Miami Bike Trail.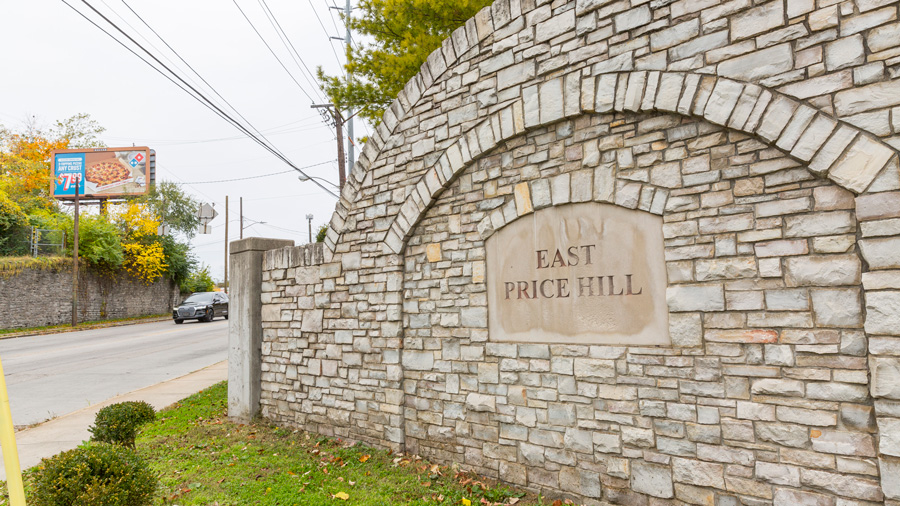 EAST PRICE HILL
East Price Hill is an historical neighborhood carving an exciting path in the 21st Century. East Price Hill boasts the best of both worlds, melding an urban environment with a tight-knit community mindset. East Price Hill features an expanding crop of local businesses and is home to the Enright Ridge Urban Eco-Village, dedicated to sustainability. Spanning three square miles, East Price Hill has more than 15,000 residents and counting.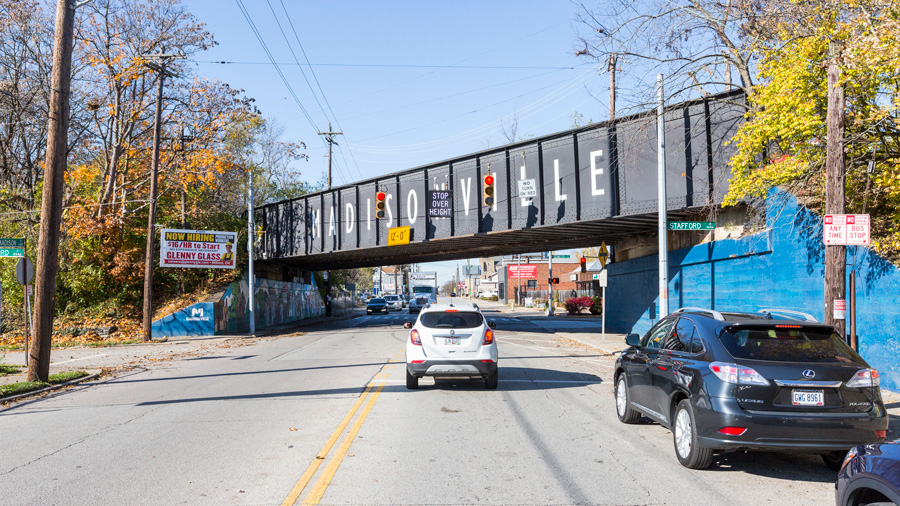 MADISONVILLE
Located about ten miles northeast of Cincinnati, Madisonville is one of the city's oldest neighborhoods, and is named for James Madison, fourth president of America. Home to an abundance of residential and commercial properties, and more than 9,000 residents, Madisonville is in the midst of exciting redevelopment that retains the charm of its rich history and diversity.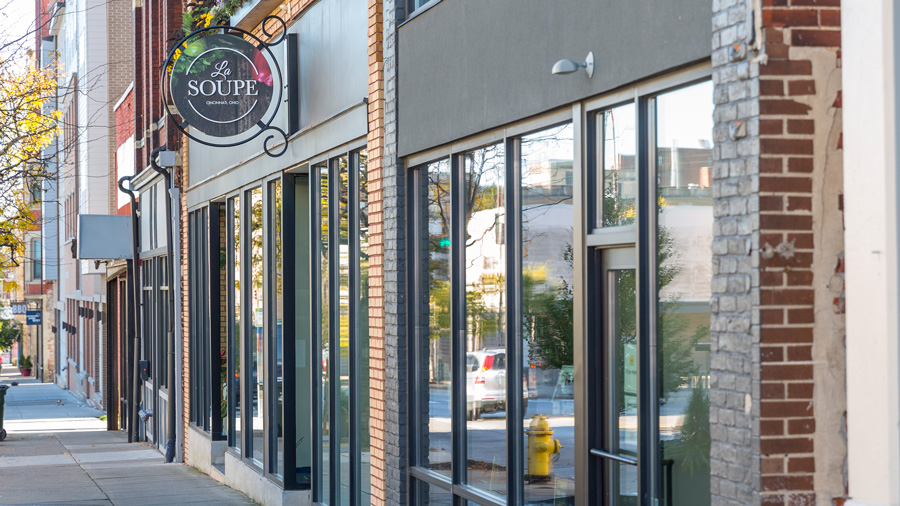 WALNUT HILLS
With its diverse mix of greenspace, historical buildings and new businesses and commercial endeavors, Walnut Hills is one of Cincinnati's oldest neighborhoods, founded in 1804. Walnut Hills is home to several regional destinations, including Eden Park and the Harriet Beecher Stowe House. The neighborhood of more than 6,000 residents has undergone a transformative redevelopment in recent years, rehabbing disused buildings and homes and infusing energy into the popular area.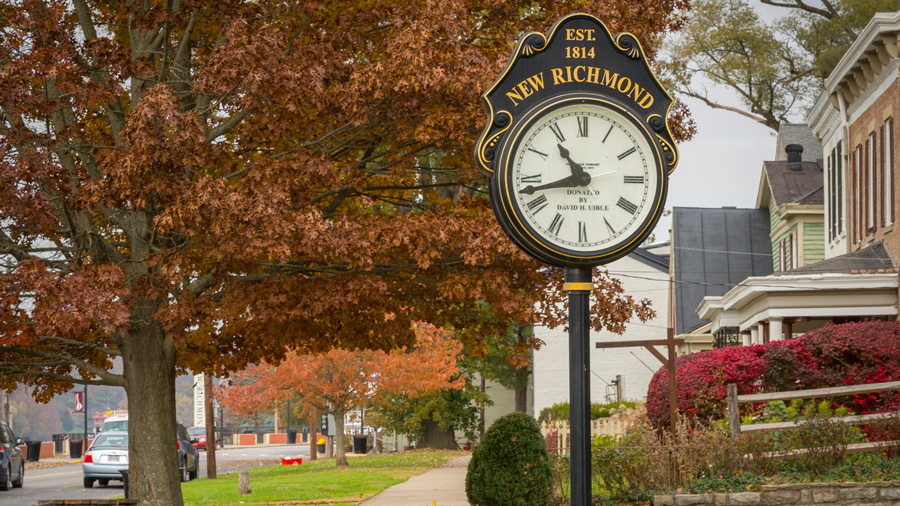 NEW RICHMOND
Founded in 1814 along the Ohio River, the village of New Richmond is a charming river village home to over 2,500 residents. Spanning nearly four-square miles and located in Clermont County, New Richmond is home to a Designated Outdoor Refreshment Area (DORA) that brings economic tourists from around the region to enjoy its offerings. New Richmond is also home to three designated historical sites, including the Ross Gowdy House Museum, the world's only Cardboard Boat Museum, and the Birthplace of President Ulysses S. Grant.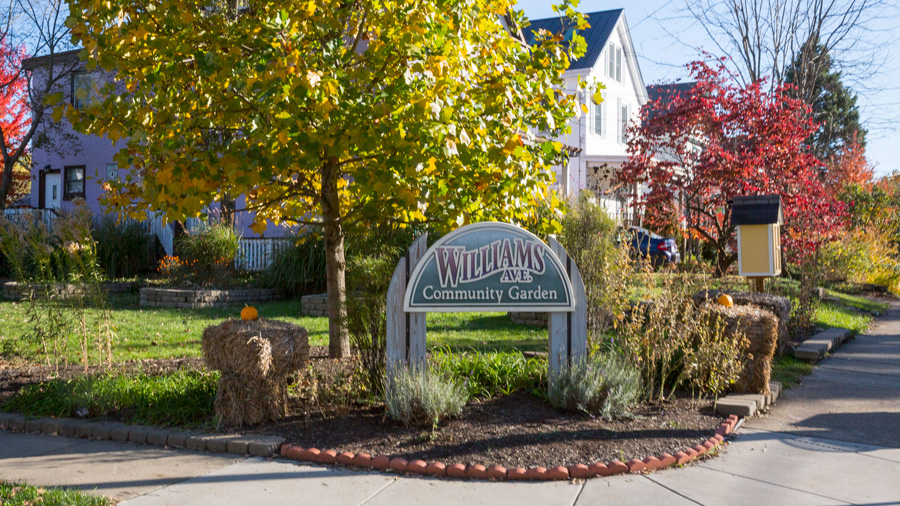 NORWOOD
Also known as the Gem of the Highlands, the city of Norwood is central to everything in the Greater Cincinnati region. Founded in 1809, Norwood has historically been a center of industry. In recent years, the three-mile-community's robust retail and small-business hubs have taken the spotlight. Today, Norwood boasts a diverse mix of small and large-scale commerce, anchors several prominent regional businesses, and is home to more than 19,000 people.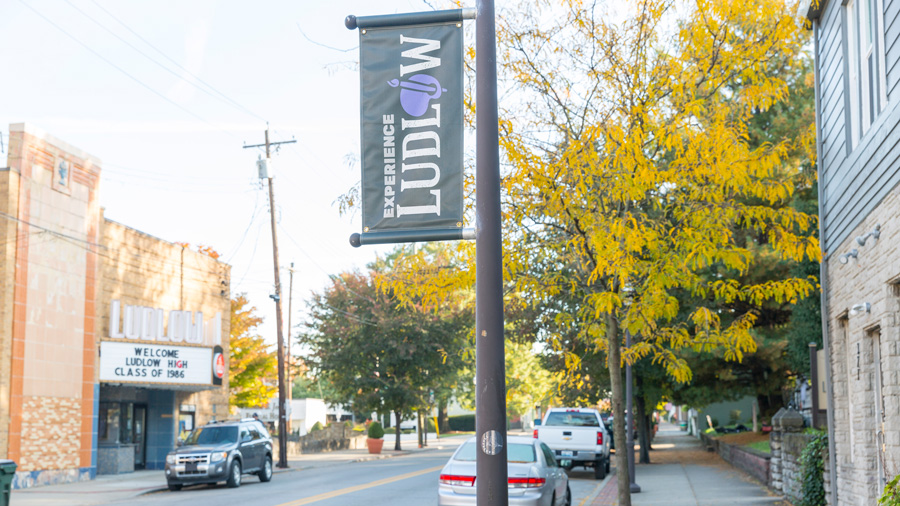 LUDLOW, KY
Located along the Ohio River, the city of Ludlow, Kentucky is just over a mile in size and a suburb of both Covington, Kentucky, and Cincinnati, Ohio. Elm Street is home to Ludlow's central business district, with a variety of restaurants, retail, cultural and entertainment options suited for the city's diverse array of nearly 5,000 residents.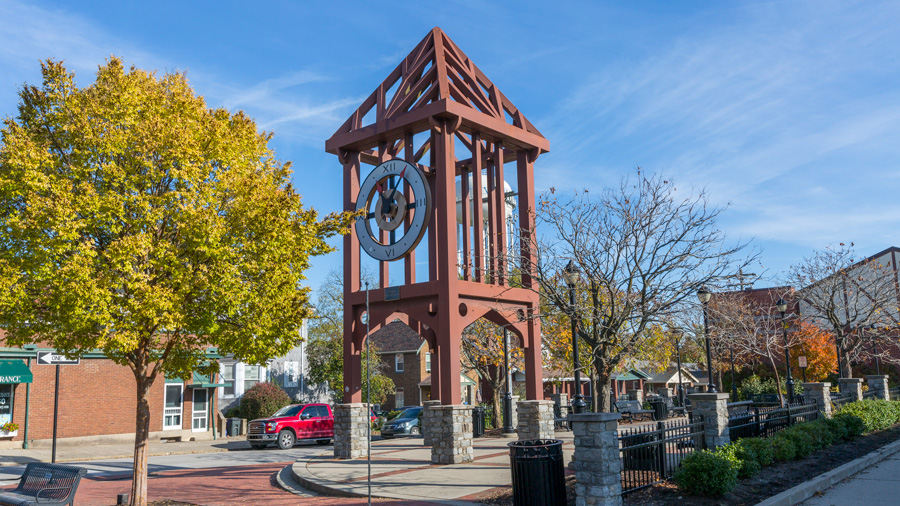 FORT THOMAS
The largest city in Campbell County, Kentucky, Fort Thomas is located directly opposite of Cincinnati across the Ohio River, and officially part of the Cincinnati-Northern Kentucky metropolitan area, with more than 16,000 residents populating its nearly six square mile region. Named in honor of General George Henry Thomas, Fort Thomas was a key site in the Civil War, and remnants of war trenches are still visible.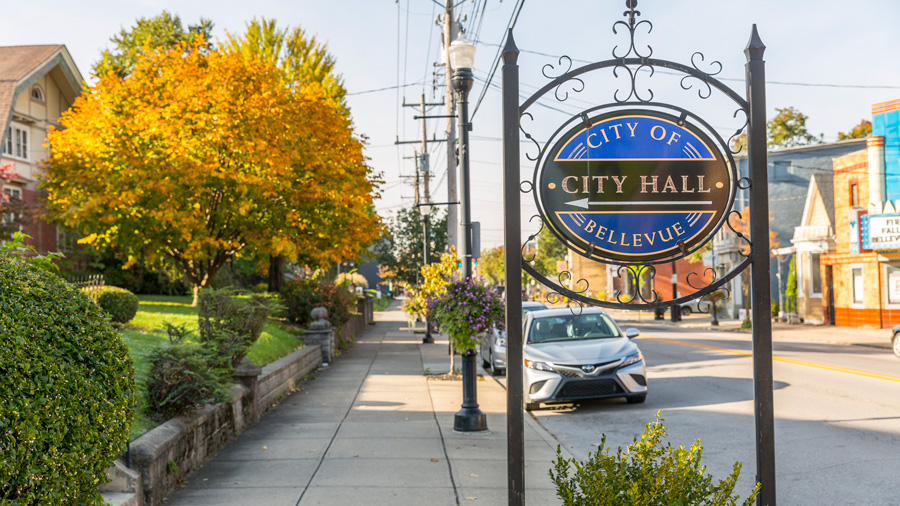 BELLEVUE
Incorporated in 1870, Bellevue, Kentucky is located just three miles from the city of Cincinnati. The city boasts an abundance of historic and unique architecture, and to this day, the Fairfield Avenue Historic District serves as its main business thoroughfare for its nearly 6,000 residents. The city is also home to the Taylor's Daughters Historic District, and has seen much renovation and historic preservation in recent years.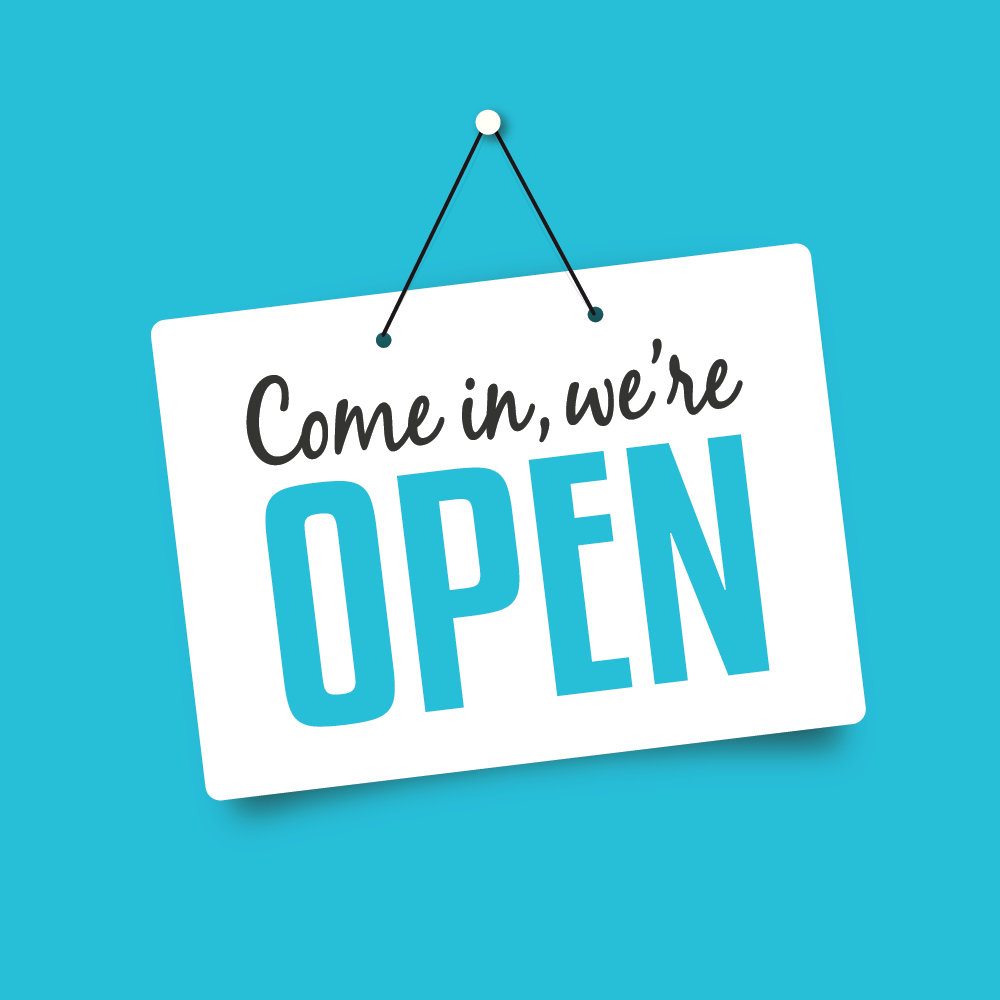 Supporting Small Businesses and Growing the Local Economy
Community connections are forged by more than just neighborhood proximity. The connections that tie our neighborhoods together are found in the aisles of our favorite corner bookshop, at a table in a quaint restaurant, and in line at the local ice cream parlor. Oftentimes, these places exist in the heart of a community: a neighborhood business district. Communities and economies grow out of these places, and they must continue to thrive.
Duke Energy and the Cincinnati Regional Chamber are proud to partner together for Storefronts to the Forefront™, a new initiative designed to further strengthen our region's many unique neighborhood business districts
Thanks to the generosity of Duke Energy, designated businesses located in these eleven business districts: Bellevue, East Price Hill, Fort Thomas, Loveland, Ludlow, Madisonville, Milford, New Richmond, Norwood, Reading, and Walnut Hills will receive full access to membership at the Cincinnati Chamber, customized programming to help small businesses and entrepreneurs learn and grow, and new connections to businesses throughout the region. Storefronts to the Forefront will help promote these eleven business districts throughout 2022, encouraging people across the region to visit, shop, and get to know the storefronts that are the lifeblood of our local economy. *Complimentary membership is for qualifying businesses in these districts as determined by Duke Energy and the Cincinnati USA Regional Chamber, and does not apply to current Chamber members. 
We are thrilled to partner with Duke Energy, which has a strong history of supporting small businesses, to power connections for eleven neighborhood business districts, especially in the wake of the COVID19 pandemic. These districts are the lifeblood of the local economy. They were so crucial during the pandemic, and we want to make sure they survive – and thrive.
Duke Energy has a long history of supporting small businesses and their employees, and we're delighted to partner with the Chamber to help lift up these businesses even more. We're excited to deepen our commitment to our community.
Storefronts to the Forefront will go deeper to support businesses through:

Business Connection and Support
Invitation to Exclusive, Topic-Specific Learning Opportunities
Four new virtual programs targeted to business district members will feature an array of topics on placemaking, business growth, marketing and more, presented by high-caliber speakers and leaders.
Access to Chamber Resources and Network
Featured businesses will have access to monthly Chamber Member Briefings, government affairs programs, and additional leadership development, inclusion and networking events.

Promotion and Marketing
Community Promotion
Each month, the Cincinnati Regional Chamber and Duke Energy will co-promote one business district, highlighting stories of small businesses and entrepreneurship through social media, email, and other outlets.
Boosted Support in Expanding Audience Reach
Each district will receive news coverage through earned and paid marketing.
Inspirational Storytelling
Businesses will be featured in Cincinnati Regional Chamber publications, online, and highlighted in an article/story in partnership with a regional media outlet.
Increased Community Engagement
Duke Energy and the Cincinnati Chamber will collaborate to identify potential in-person activities within each district – like volunteer clean-ups, shop local days, etc.
Team members from the Cincinnati Regional Chamber and Duke Energy will hand-deliver Cincinnati Chamber Membership packets, which include window clings, membership materials, Duke Energy collateral, and additional information about the program to each of the businesses in each of these 11 neighborhoods.
Duke Energy and the Cincinnati Chamber will continue to reach out to businesses directly throughout the year, and you'll be invited to exclusive, Storefronts to the Forefronts-specific programming.
The Big Picture
Small business owners and employees are at the heart of this project. This program is designed to invest in and support the economic prosperity of the community, businesses, and the people who call these districts home.
Who: Your neighborhood business district members
What: Storefront to the Forefront, Supporting Small Businesses and Growing the Local Economy
Where: Across the Cincinnati region
When: Throughout 2022
Why: To support businesses that power our communities
How: Through business connection and support, and marketing and promotion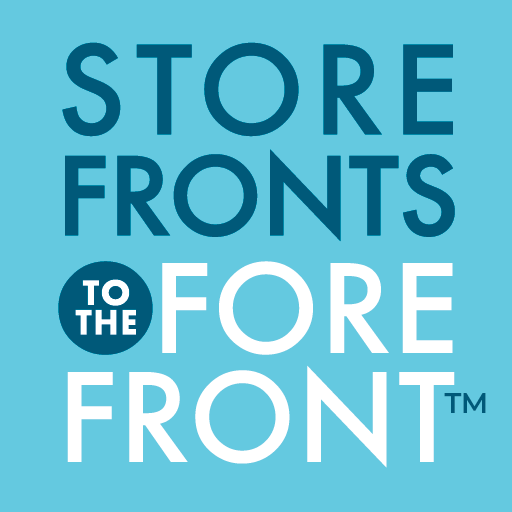 Duke Energy and the Cincinnati Regional Chamber are proud to partner together for Storefronts to the Forefront™, a new initiative designed to further strengthen our region's many unique neighborhood business districts

Through intentional thinking and regional inclusion, the Cincinnati Chamber is leading with a bold voice for business, expanding the region's talent base and harnessing the power of Cincinnati's unique offerings.
© Cincinnati USA Regional Chamber