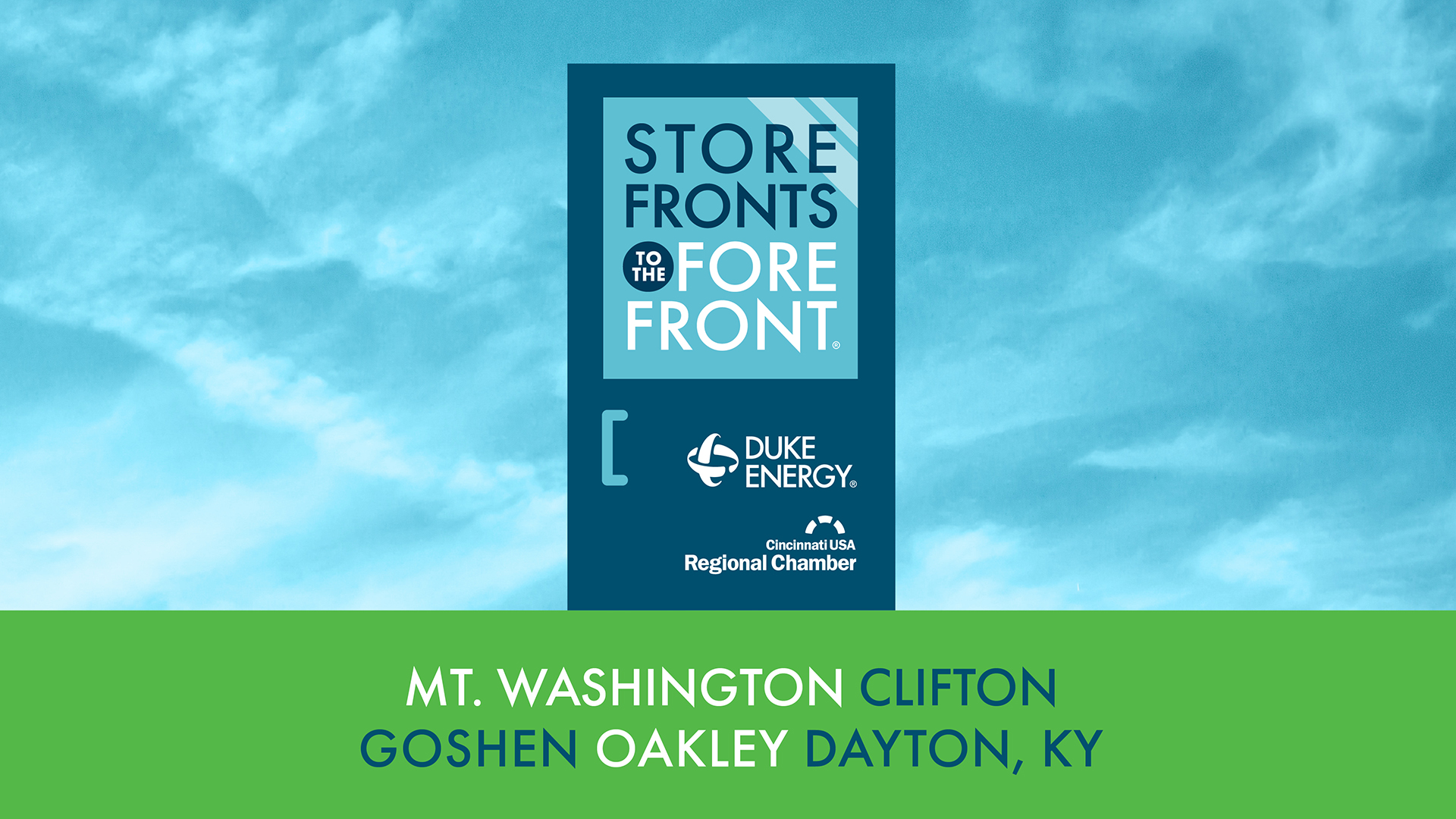 Storefronts to the Forefront | 2023
The Cincinnati USA Regional Chamber is pleased to announce the five $5,000 grant recipients for year two of Storefronts to the Forefront, a unique partnership with Duke Energy to promote increased visibility of small businesses in our region.
Storefronts to the Forefront is offering five $5,000 grants to existing storefront businesses in Mt. Washington, Oakley, Goshen, and Clifton in Ohio and in Dayton, Kentucky. Recipients will be able to use the funds for capital improvements, marketing support, expansion investments, or other growth-related efforts.
Here are the five grant recipients and their planned use of the funds:
Mt. Washington Creamy Whip, Mt. Washington, OH – Walk-in refrigerator
King Arthur's Court Toys, Oakley, OH – Event room addition
Goshen Grind, Goshen, OH – Second location or newer equipment
Roebling Books & Coffee, Dayton, KY – Marketing and operating costs
Two Seven Two Bakery, Clifton, OH – Patio expansion
IN 2023, THESE BUSINESS DISTRICTS ARE COMING TO THE FOREFRONT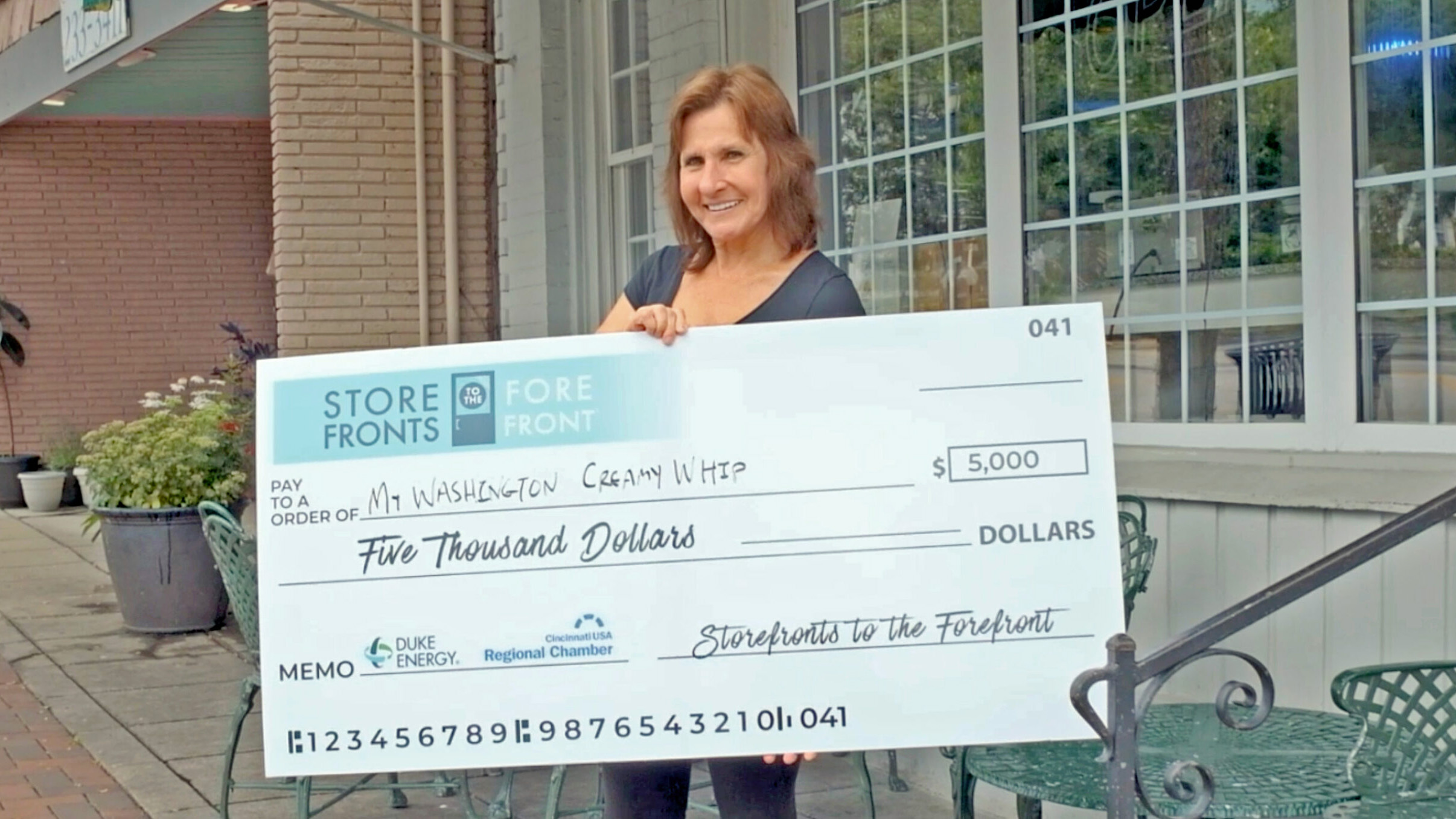 MT. WASHINGTON
Settled in 1797 and bearing the motto "the crossroads of opportunity," the city of Reading has a friendly, suburban atmosphere with big-city proximity. The city spans nearly three miles and boasts several parks, a farmer's market, and a healthy mix of business and industry. Reading has something for everyone, both in its own 10,000+ population and the broader community.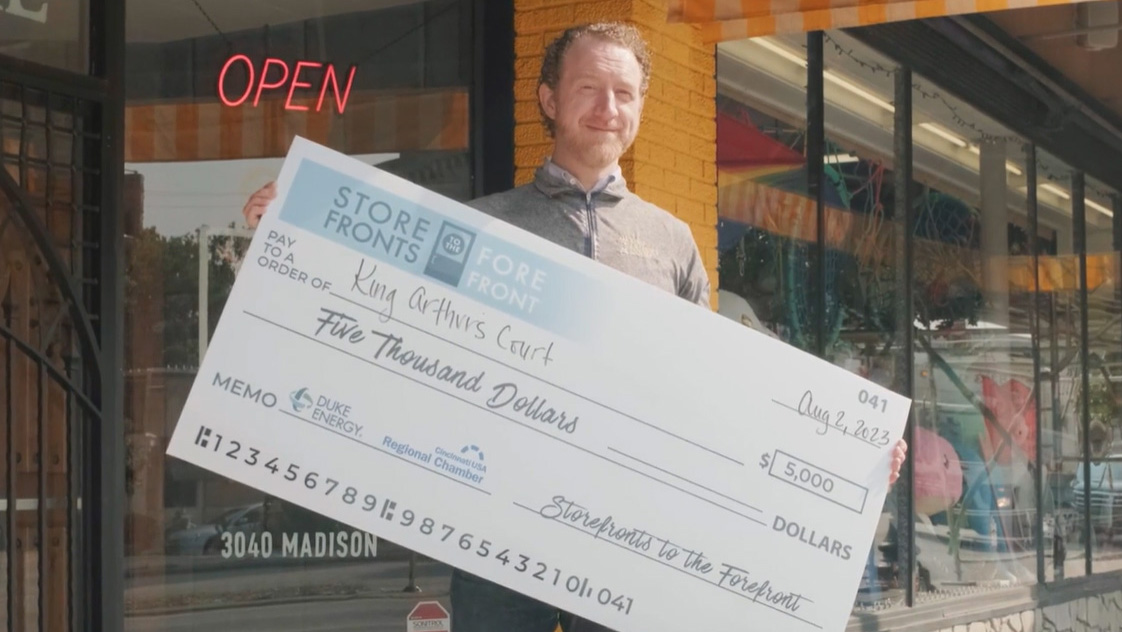 OAKLEY
What's old is new again in more ways than one when it comes to Oakley. This booming Cincinnati neighborhood had a heyday in the mid-19th Century, too, as a popular wagon trail stop on the Madison Turnpike – what is now Madison Road. Representing a healthy mix of older and newer businesses, the 21st Century iteration of Oakley has what must be the same take-off-your-hat-and-stay-awhile vibe as before.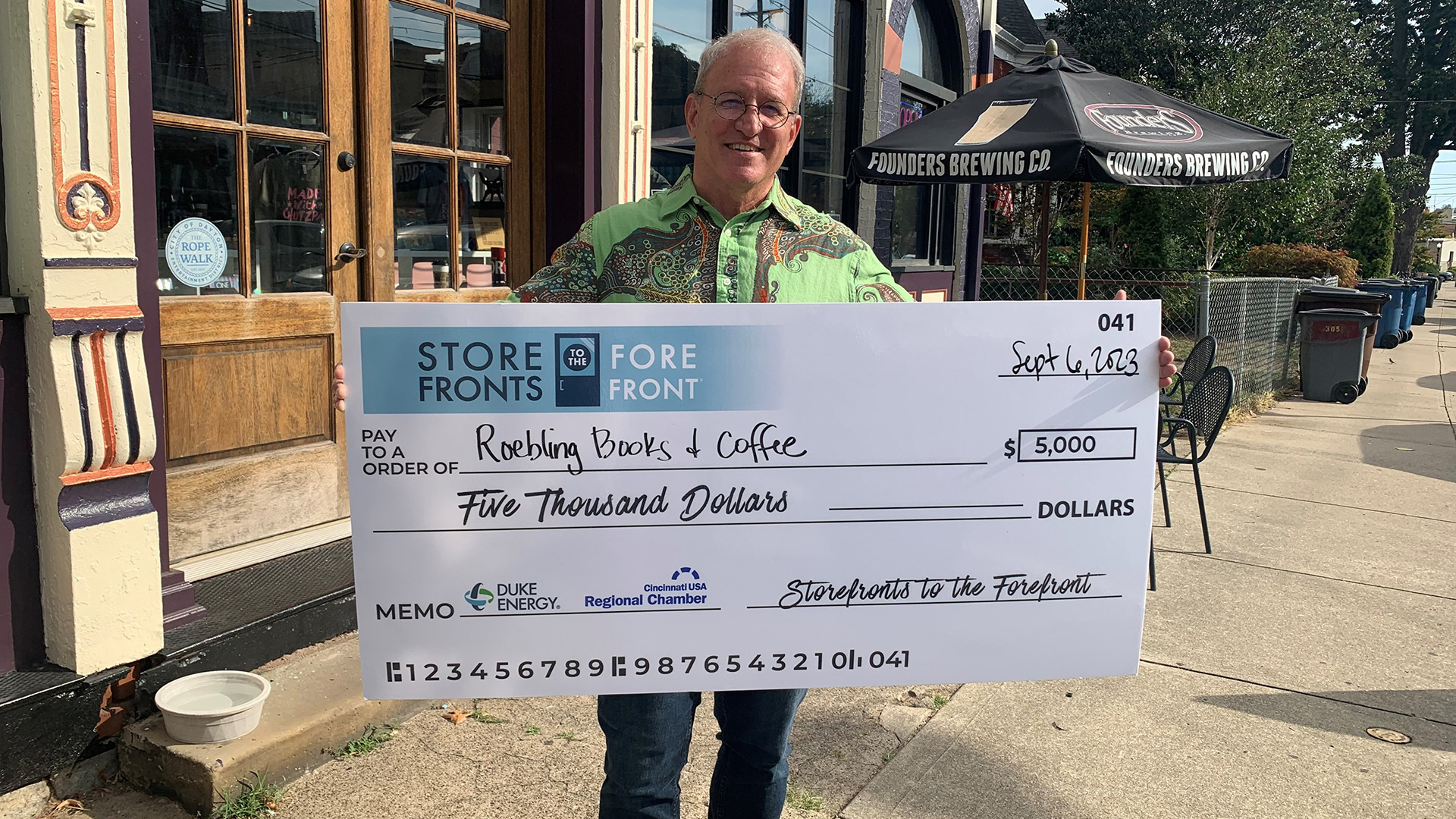 DAYTON, KY
Incorporated in 1867, the charming, historic neighborhood of Dayton, Kentucky is nestled just south of the Ohio River. Accounts are divided on how the city of just under 6,000 came to have the same name as its Ohio counterpart, but one thing is certain: Dayton, Kentucky is a singular place. Traverse the two-mile town and you'll see for yourself.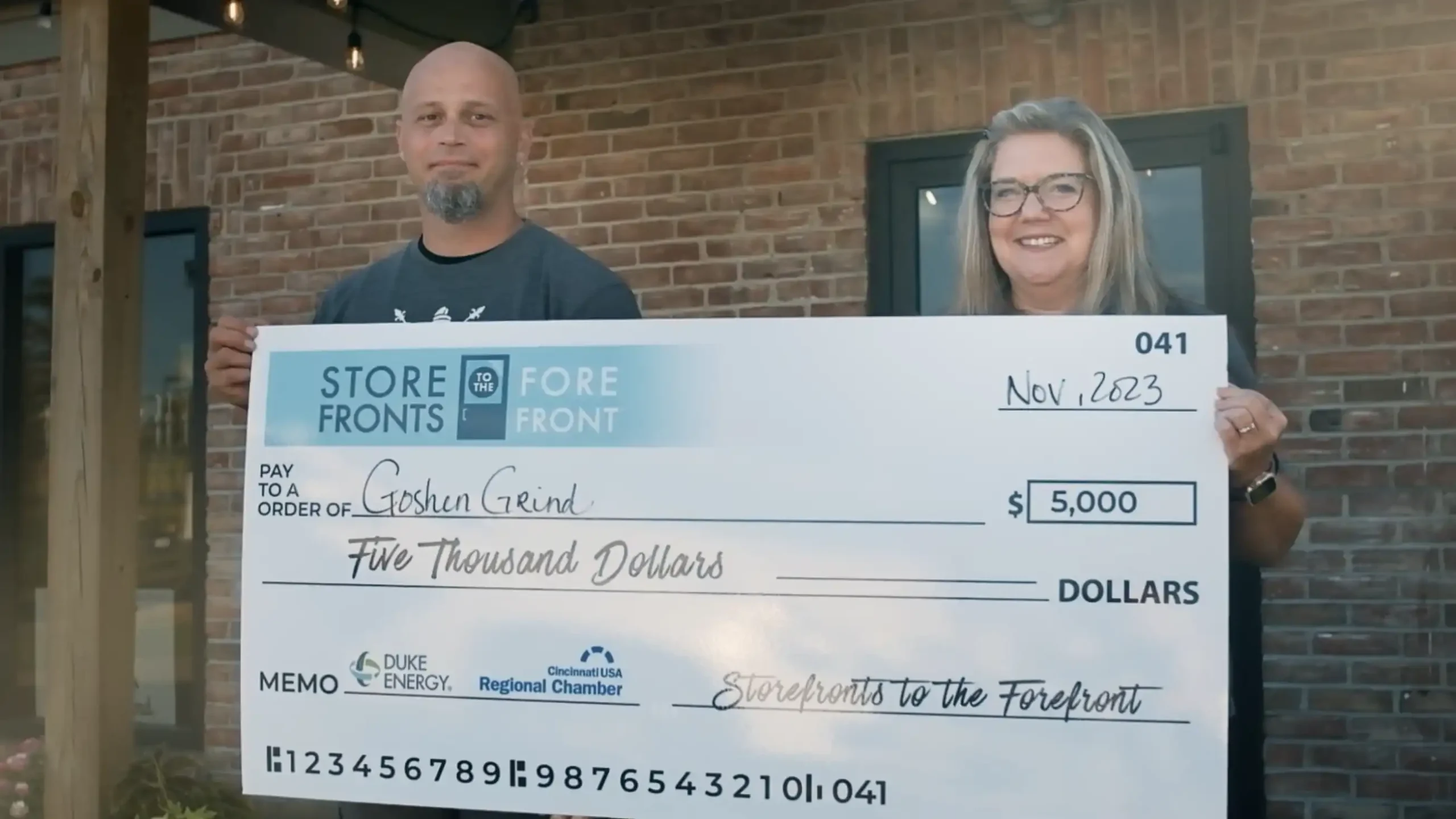 GOSHEN
Established as a township in 1819, Goshen was founded in 1799, primarily by settlers who had fought in the Revolutionary War. The neighborhood has moved into the 21st Century, but there is no mistaking the rich history upon which it was founded. State Route 28 serves as the main thoroughfare from this pastoral, farm-and-field-full neighborhood that is home to just over 16,000 residents.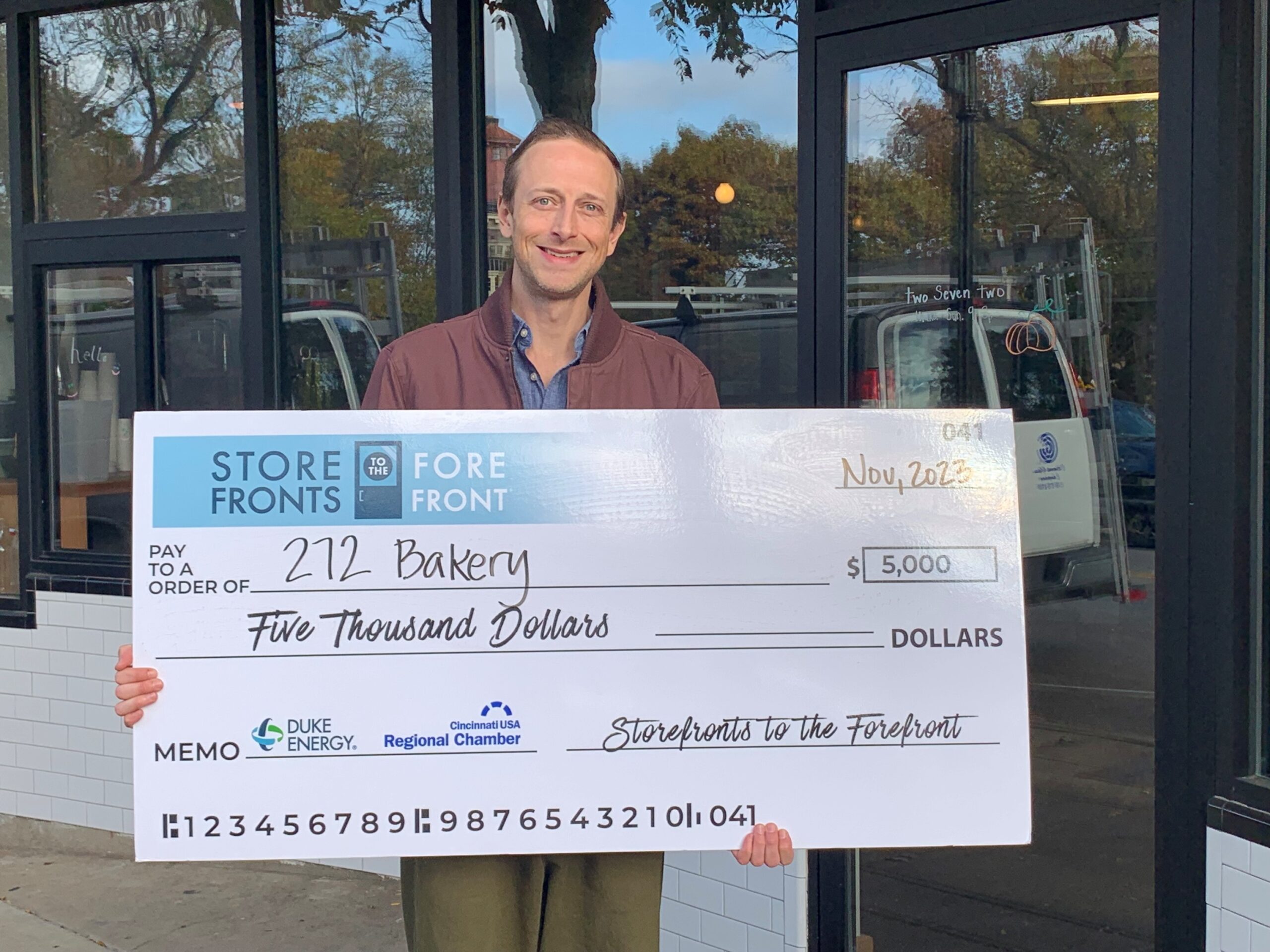 CLIFTON
Location, amenities, history – Clifton has it all. Established in 1850 and annexed to the city of Cincinnati in 1893, this neighborhood is located just three miles north of downtown and less than a mile from the University of Cincinnati. Home to gorgeous architecture, one of the city's only independent movie theaters, and plenty of thriving small businesses, an adventure in Clifton is an excellent way to spend a day.
Duke Energy and the Cincinnati Regional Chamber will co-promote each of the five winning grant recipients and the business district where they are located through publications, social media, email, and a partnership with Fox19. Additionally, the Cincinnati Chamber will lead a robust marketing program to support storytelling of these winning businesses in each of the five districts.
We are thrilled to partner once again with Duke Energy to power connections to five businesses and five neighborhood business districts.
Storefronts in business districts are the lifeblood of the local economy. These businesses create communities, enliven neighborhoods, and drive the regional economy.
Duke Energy has a long history of supporting small businesses and their employees, and we're delighted to partner with the Cincinnati Chamber again this year to help connect our neighborhood businesses to the region's larger business ecosystem.
We know that by working together, as good neighbors do, we will find solutions to the issues that challenge small businesses."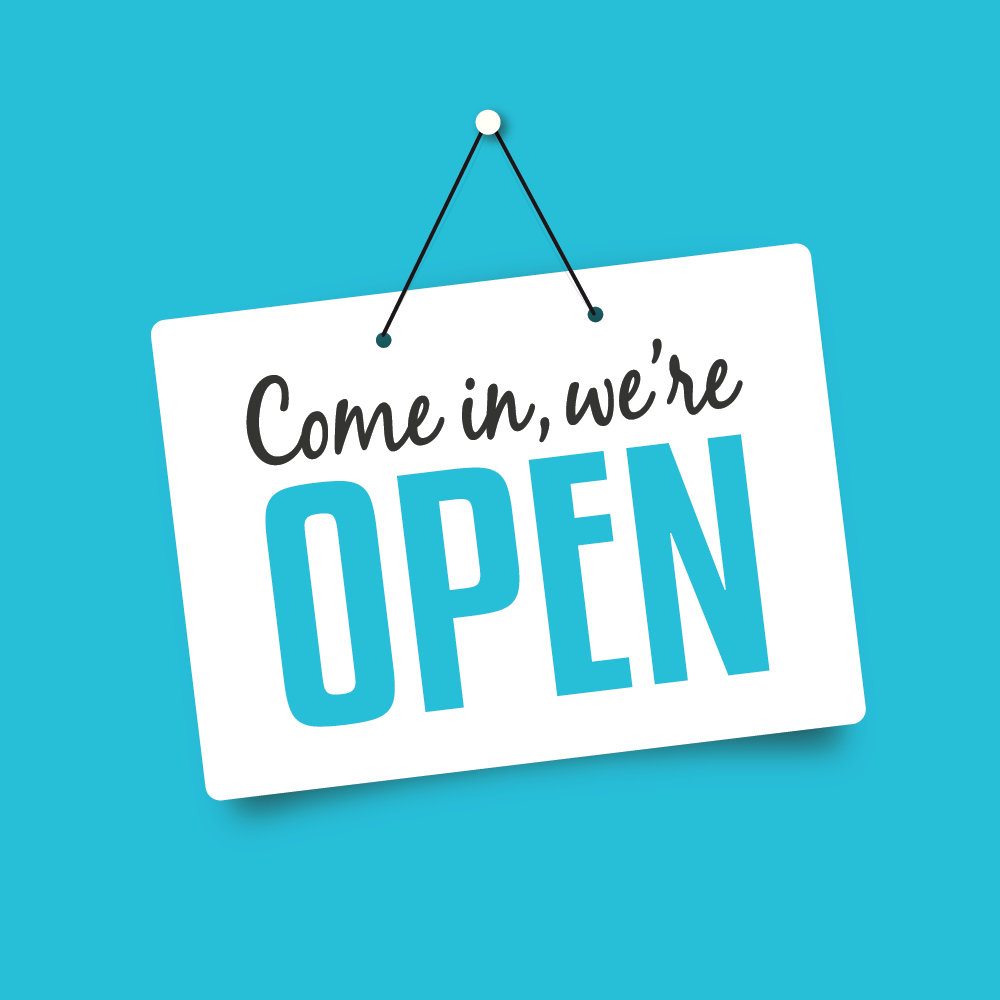 Supporting Small Businesses and Growing the Local Economy
Community connections are forged by more than just neighborhood proximity. The connections that tie our neighborhoods together are found in the aisles of our favorite corner bookshop, at a table in a quaint restaurant, and in line at the local ice cream parlor. Oftentimes, these places exist in the heart of a community: a neighborhood business district. Communities and economies grow out of these places, and they must continue to thrive.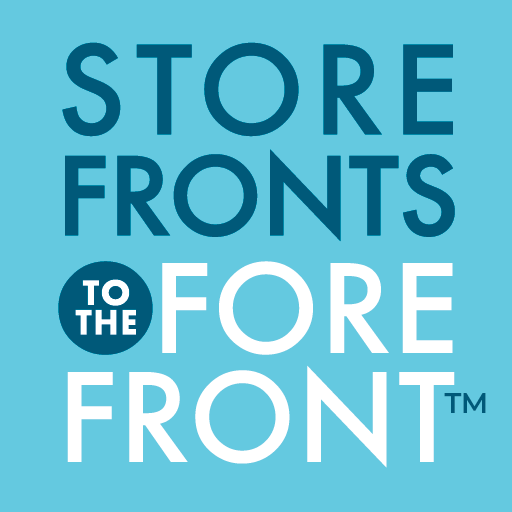 Duke Energy and the Cincinnati Regional Chamber are proud to partner together for Storefronts to the Forefront™, a new initiative designed to further strengthen our region's many unique neighborhood business districts

Through intentional thinking and regional inclusion, the Cincinnati Chamber is leading with a bold voice for business, expanding the region's talent base and harnessing the power of Cincinnati's unique offerings.
© Cincinnati USA Regional Chamber