"AN UNDERRECOGNIZED GEM."

If visiting Madisonville in the dead of January cold is promising, you can bet it'll be even more so in nice weather. It's centrally located in the city limits – close to the highways, and close to the varied array of retail shops, funky coffee places and businesses that make a town feel like home.
Speaking of home, the explosion of incoming apartments near the intersection of Whetsel and Madison is really exciting. The existing housing stock is charming and the infill of complexes complements the character of the neighborhood. It doesn't hurt that it's located amidst a stretch of walkable shops.
A visit to the Cheesecakery Cafe is a great way to start an amble through this part of Madisonville – and don't worry, the other enclaves will get a shout-out, too. Boasting more than 100 kinds of cheesecake, this shop looks small from the outside but the high ceilings inside make it feel spacious. Grab an iced or hot coffee to fuel your trek through the rest of Madisonville.
There's a quaint little patch of greenery that was decked out with Christmas ornaments and decorations, even after the holiday had passed, that livened up an otherwise nondescript street corner. Those kinds of touches abound on this stretch of Madisonville. From yarn bombings adorning lampposts and street signs to colorful metal benches, checkerboard tables, and bike racks with delightful carvings of musical instruments, whimsy is making its way down Whetsel.
Oh, and just down the street is the Olive & Ivy Salon. And sure, you can't really just stop into a salon, but the vibes are mega promising and if you're looking for a new stylist, why not give a local shop a try? You could also pop into Gina's Touch of Class, at the other end of Whetsel and Madison.
Near Gina's is ArtsVille, an arts and event space with a huge, beautiful ArtWorks mural, The Scribe, the Fish and the Sea. It has the quality of being almost mosaic-like, with swirls of colors mimicking eddies of water, and vibrant oranges and rusts and blues. Take a few minutes to gaze at its charm, but when it gets too cold, duck across the street into Bad Tom Smith's Brewing.
A helpful bartender said Bad Tom Smith's used to be located near Terry's Turf Club on Eastern Avenue, and moved locales to Madisonville two years ago. The brewery and distillery – we'll get to that in a minute – inhabits a beautiful old building that was formerly the Fifth Third Union Trust Co. Madisonville Office, according to the inscription in the stone above the door. The brewery's namesake was the first man hanged in Breathitt County, Kentucky, but the morbid origin story doesn't influence the vibes inside.
The brewery wants guests to consume "bad ass in a glass" and it's true, the beer is pretty dang good. The flight is recommended to get a taste for the in-house beers as well as the more eclectic selection on draft. It's nice when a brewery branches out, and there are tons of beers to choose from. The distillery offers bourbons also inspired by the criminal legend himself. Grab a pretzel with beer cheese to fight off any hunger that's taken over, because you'll want a healthy appetite when you pop down the street to Mazunte Taqueria.
With two dine-in locations in the city and a catering and carryout/delivery location, Mazunte has a well-established presence on the local taco scene.
If at the end of your Madisonville jaunt, you find you need more caffeine to fuel you, stop by Mad LLama. This cafe has such a fun name, it's impossible to not be charmed from the moment you walk in the door. Plenty of hot beverages, snacks and llama puns abound.
There are a surprising number of auto shops in Madisonville (DubWerx, , a few other coffee shops (including the Madison Place) and restaurants (Overlook Kitchen + Bar, Kleen Kitchen and Bee's Barbecue), a stretch of businesses close to the busy 75/71 exchange, a cool gift shop (French Rendezvous) and plenty of other stops that you should explore for yourself in this expanding neighborhood.
THESE  BUSINESS DISTRICTS ARE COMING TO THE FOREFRONT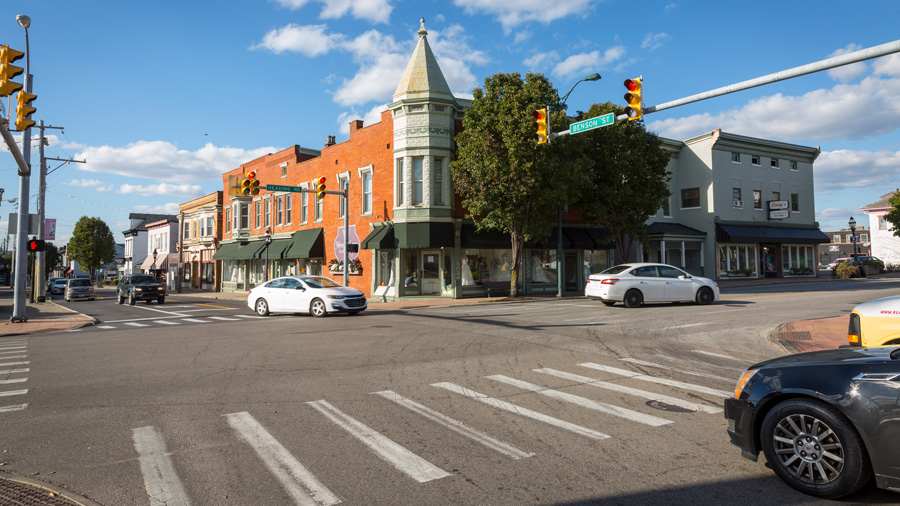 READING
Settled in 1797 and bearing the motto "the crossroads of opportunity," the city of Reading has a friendly, suburban atmosphere with big-city proximity. The city spans nearly three miles and boasts several parks, a farmer's market, and a healthy mix of business and industry. Reading has something for everyone, both in its own 10,000+ population and the broader community.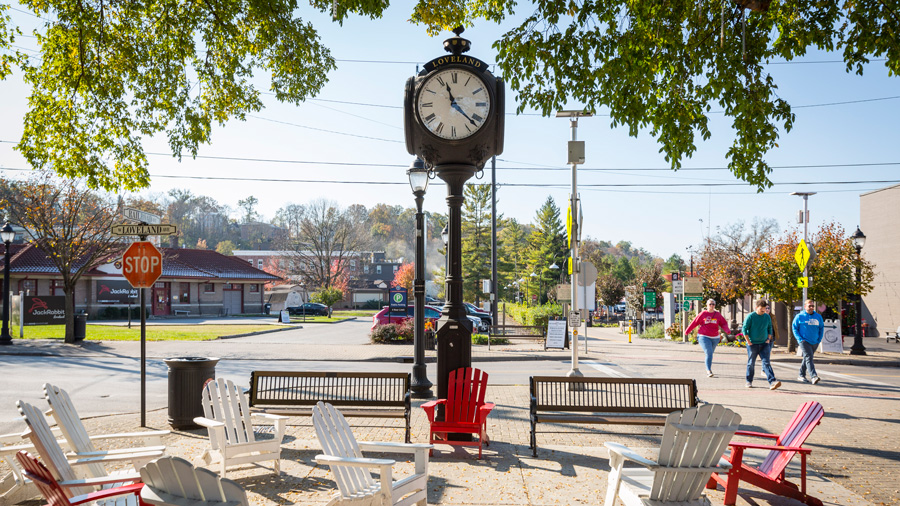 LOVELAND
Spanning across three counties in Southwest Ohio, the city of Loveland is known as "the sweetheart of Ohio." Known as a resort town in its early days, Loveland is still home to much natural and scenic charm, including the Little Miami River, and is a major stop on the Little Miami Scenic Trail. With a growing population of over 13,000, Loveland holds much historic charm and enviable positioning in the region.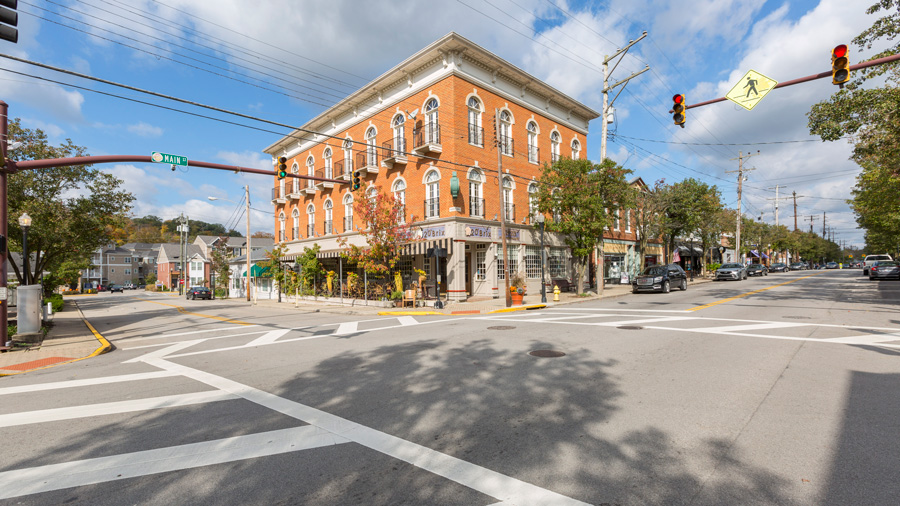 MILFORD
Founded in 1797, the city of Milford is still home today to several historical buildings, especially on the Old Milford Main Street, which is a popular destination for visitors across the region. Milford and its surrounding townships are also home to several substantial businesses. Milford is home to a Designated Outdoor Refreshment Area (DORA) that brings economic tourists from around the region to enjoy its offerings. Occupying nearly four miles and home to more than 6,000, Milford also hosts segments of the Little Miami River and the Little Miami Bike Trail.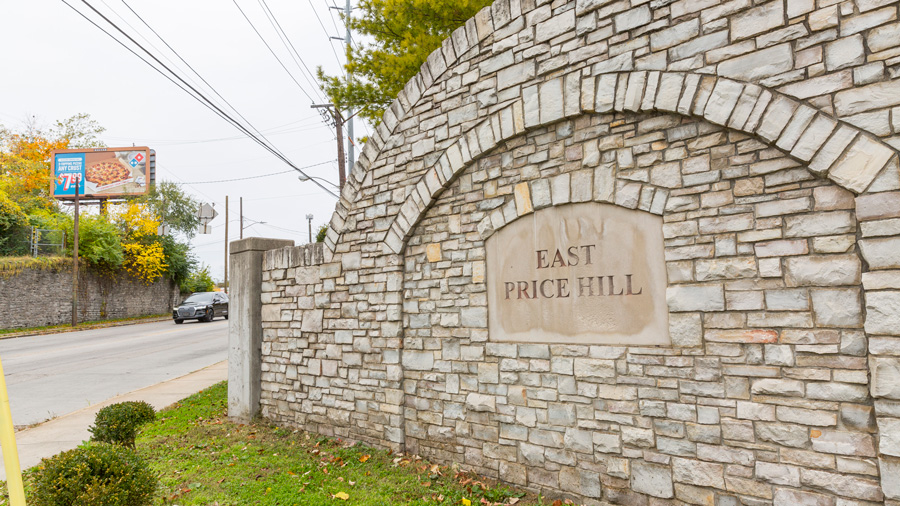 EAST PRICE HILL
East Price Hill is an historical neighborhood carving an exciting path in the 21st Century. East Price Hill boasts the best of both worlds, melding an urban environment with a tight-knit community mindset. East Price Hill features an expanding crop of local businesses and is home to the Enright Ridge Urban Eco-Village, dedicated to sustainability. Spanning three square miles, East Price Hill has more than 15,000 residents and counting.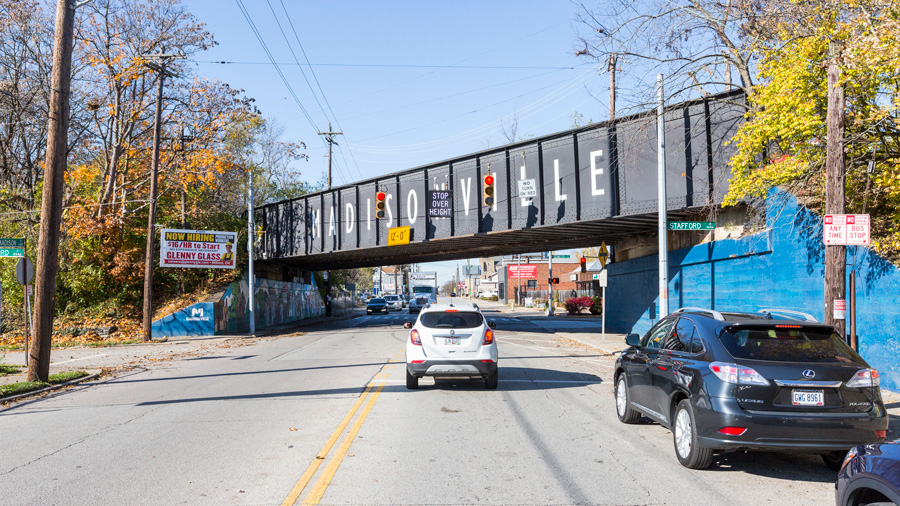 MADISONVILLE
Located about ten miles northeast of Cincinnati, Madisonville is one of the city's oldest neighborhoods, and is named for James Madison, fourth president of America. Home to an abundance of residential and commercial properties, and more than 9,000 residents, Madisonville is in the midst of exciting redevelopment that retains the charm of its rich history and diversity.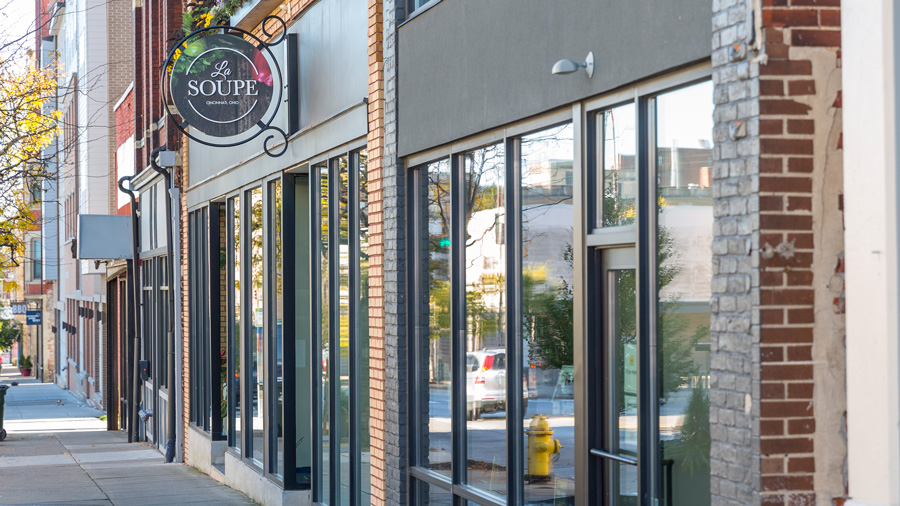 WALNUT HILLS
With its diverse mix of greenspace, historical buildings and new businesses and commercial endeavors, Walnut Hills is one of Cincinnati's oldest neighborhoods, founded in 1804. Walnut Hills is home to several regional destinations, including Eden Park and the Harriet Beecher Stowe House. The neighborhood of more than 6,000 residents has undergone a transformative redevelopment in recent years, rehabbing disused buildings and homes and infusing energy into the popular area.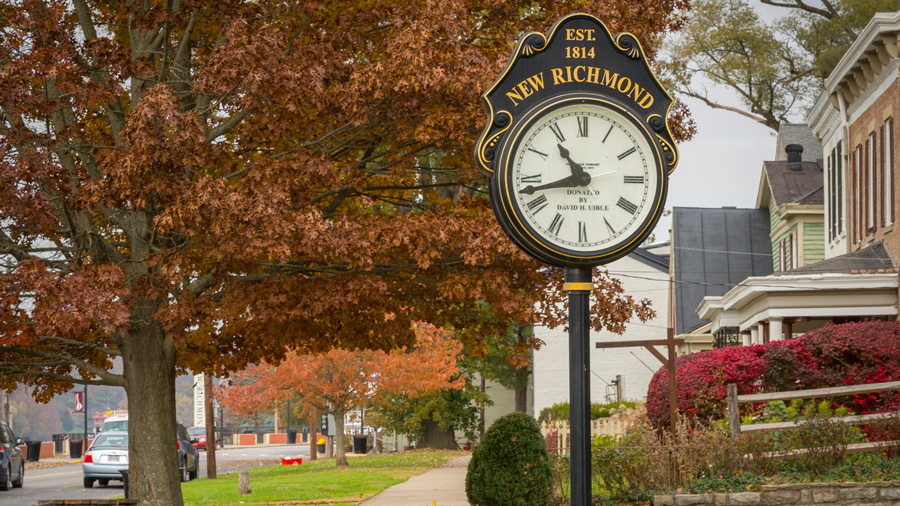 NEW RICHMOND
Founded in 1814 along the Ohio River, the village of New Richmond is a charming river village home to over 2,500 residents. Spanning nearly four-square miles and located in Clermont County, New Richmond is home to a Designated Outdoor Refreshment Area (DORA) that brings economic tourists from around the region to enjoy its offerings. New Richmond is also home to three designated historical sites, including the Ross Gowdy House Museum, the world's only Cardboard Boat Museum, and the Birthplace of President Ulysses S. Grant.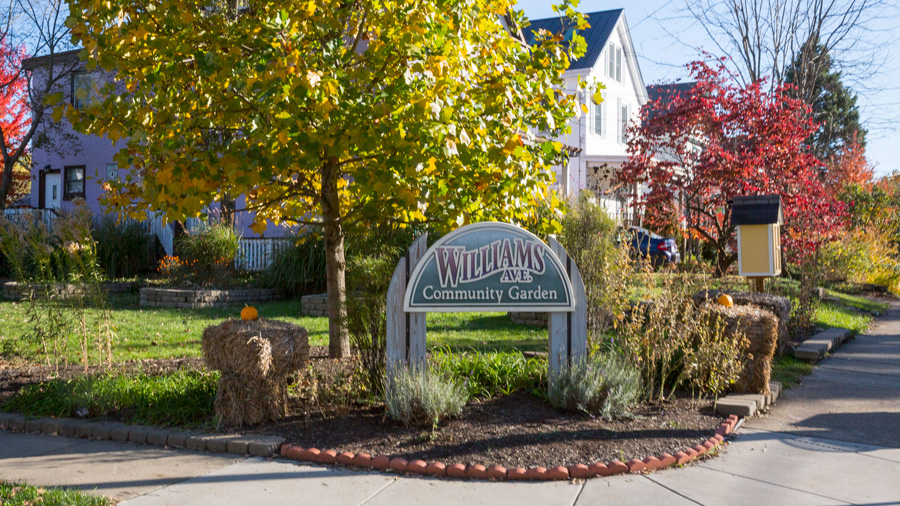 NORWOOD
Also known as the Gem of the Highlands, the city of Norwood is central to everything in the Greater Cincinnati region. Founded in 1809, Norwood has historically been a center of industry. In recent years, the three-mile-community's robust retail and small-business hubs have taken the spotlight. Today, Norwood boasts a diverse mix of small and large-scale commerce, anchors several prominent regional businesses, and is home to more than 19,000 people.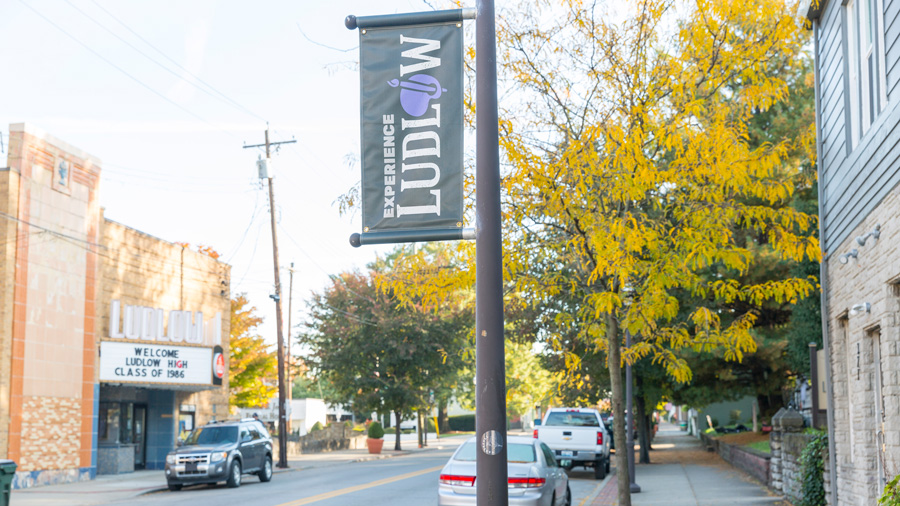 LUDLOW, KY
Located along the Ohio River, the city of Ludlow, Kentucky is just over a mile in size and a suburb of both Covington, Kentucky, and Cincinnati, Ohio. Elm Street is home to Ludlow's central business district, with a variety of restaurants, retail, cultural and entertainment options suited for the city's diverse array of nearly 5,000 residents.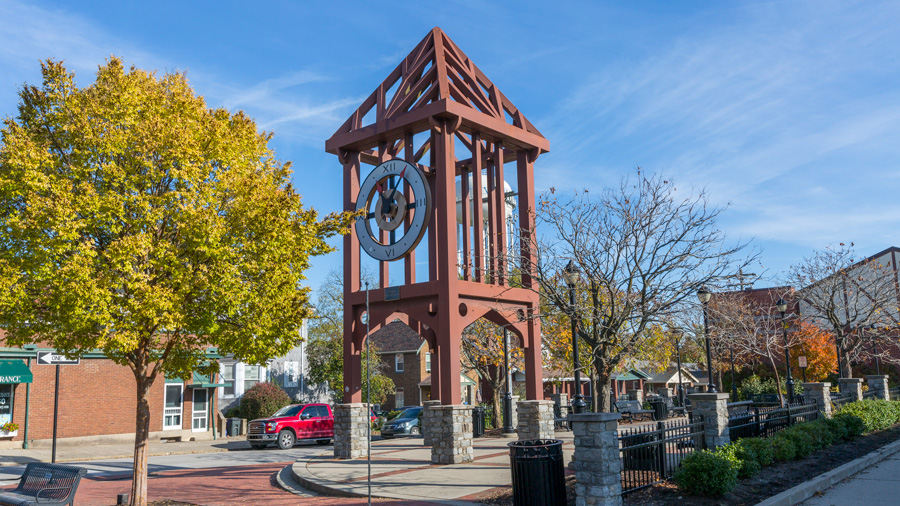 FORT THOMAS
The largest city in Campbell County, Kentucky, Fort Thomas is located directly opposite of Cincinnati across the Ohio River, and officially part of the Cincinnati-Northern Kentucky metropolitan area, with more than 16,000 residents populating its nearly six square mile region. Named in honor of General George Henry Thomas, Fort Thomas was a key site in the Civil War, and remnants of war trenches are still visible.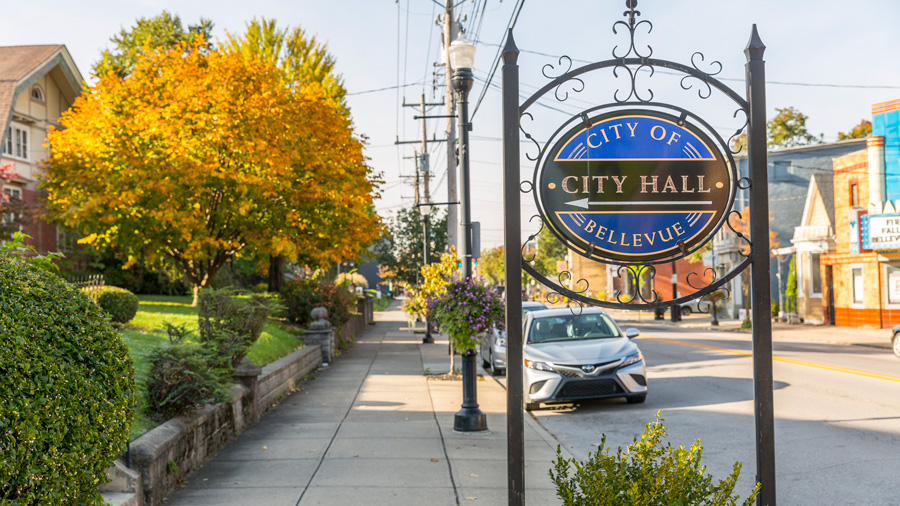 BELLEVUE
Incorporated in 1870, Bellevue, Kentucky is located just three miles from the city of Cincinnati. The city boasts an abundance of historic and unique architecture, and to this day, the Fairfield Avenue Historic District serves as its main business thoroughfare for its nearly 6,000 residents. The city is also home to the Taylor's Daughters Historic District, and has seen much renovation and historic preservation in recent years.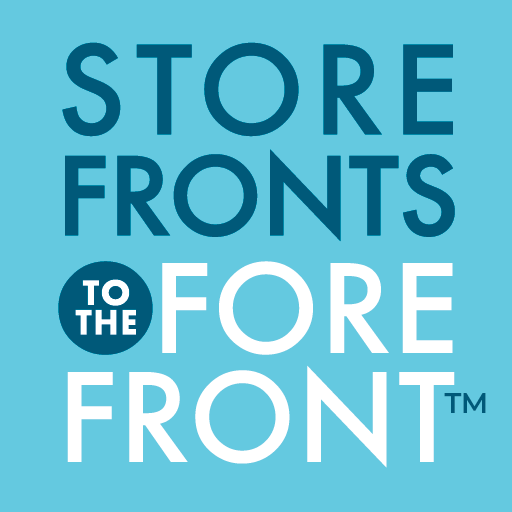 Duke Energy
and the
Cincinnati Regional Chamber
are proud to partner together for Storefronts to the Forefront™, a new initiative designed to further strengthen our region's many unique neighborhood business districts

Through intentional thinking and regional inclusion, the Cincinnati Chamber is leading with a bold voice for business, expanding the region's talent base and harnessing the power of Cincinnati's unique offerings.
© Cincinnati USA Regional Chamber